Elk & Elk Attorneys to Present at NBI Seminar Wrongful Death Litigation
Posted in Firm News on November 19, 2019
Elk & Elk Attorneys William Price, Michael Eisner, and Amy Papesh will share their extensive experience with Wrongful Death cases at NBI's Wrongful Death Litigation Seminar in December.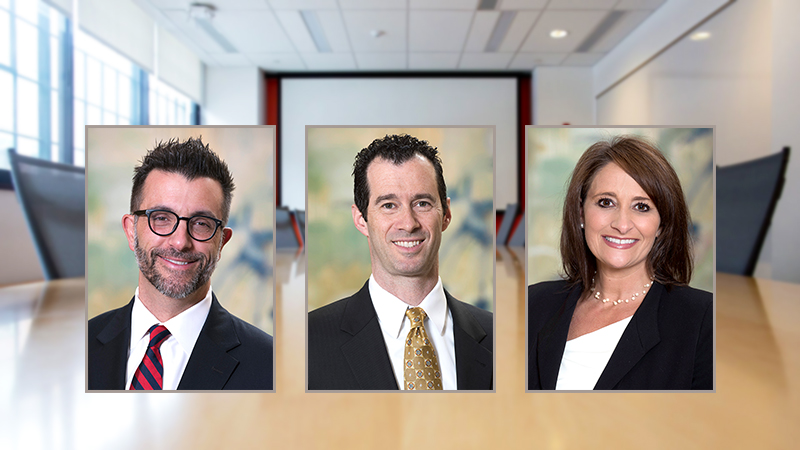 The seminar is an intermediate level course designed for attorneys. Insurance professionals, claims managers/adjusters, mediators, and hospital risk managers may also benefit. Registration is $359 and OnDemand audio formats are available for purchase. Attendees can earn six continuing legal education (CLE) hours, including one ethics credit hour.
Wrongful Death Litigation: Start-to-Finish
Get Real-World Tips From Top Attorneys
Thursday, December 19, 2019
9:00 AM – 4:30 PM
Crowne Plaza Cleveland Airport
7230 Engle Road
Cleveland, OH 44130
Register for NBI's Wrongful Death Litigation Seminar
This seminar will show you how to find hidden coverage; negotiate loss of consortium, future benefits and life expectancy with insurance companies; use cell phone records to prove negligence; and create effective exhibits that reveal the relationships of family members.
Topics of discussion include:
Identify red flags in intake and effectively communicate with family members and personal representatives.
Examine the will and get probate court approval to pursue/settle.
Learn the secrets insurance companies use to investigate a wrongful death case.
Find hidden coverage unique to wrongful death cases and interpret ambiguous policy language.
Preserve and obtain accident scene evidence; authenticate cell phone and GPS evidence.
Use photographs of the decedent effectively at trial.
Analyze and interpret medical records to prove negligence/liability.
Gain voir dire strategies specific to a wrongful death case.
Learn how to gain the best evidence from the decedent's autopsy to support your case.
William's presentations will cover topics including preservation and spoliation issues, recordings of the scene, spotting red flags, what to ask witnesses and obtaining evidence. Michael will discuss state legislation, intake tips, pursuing a civil claim, pursuing wrongful death suit and survivor action, liability and negligence, sources of coverage, subrogation issues and pursuing civil cases connected to a criminal act. Amy will go over the basics of probate in wrongful death cases, examination of the will, getting probate court approval to pursue the tort claim and approval of the settlement or verdict.
About Elk & Elk Attorney William J. Price
William J. Price focuses his practice on personal injury litigation for people who have been seriously injured or killed as a result of medical malpractice, nursing home neglect, defective products, negligence in construction sites, and trucking and auto accidents. He has been recognized by Super Lawyers, Martindale-Hubbell, AVVO, and is a member of the Multi-Million Dollar Advocates Forum and Million Dollar Advocates Forum.
About Attorney Michael Eisner
Michael Eisner has been representing victims of motor vehicle crashes, animal attacks, dangerous workplaces, and hazardous conditions on others' property since 1996. Michael has been lead counsel in several trials throughout Ohio. In 2009, he obtained the highest verdict in Franklin County, Ohio, for a personal injury claim arising out of an automobile accident. He has been recognized by Super Lawyers and the National Trial Lawyers Association and is a member of the Million Dollar Advocates Forum. Michael earned his B.A. degree from Hobart College and his J.D. degree, summa cum laude, from Cleveland-Marshall College of Law.
About Attorney Amy L. Papesh
Amy L. Papesh focuses her practice on the areas of estate planning, estate administration, and guardianships. She heads Elk & Elk's Probate Division and enables the firm to tend to all client probate or estate needs in-house. Papesh has lectured for the Ohio State Bar Association, the National Business Institute and various local professional groups and organizations on estate planning and administration issues.