New study claims medical error could be third most common cause of death
Posted in Accident & Injury, Health & Wellness, Medical Malpractice on May 9, 2016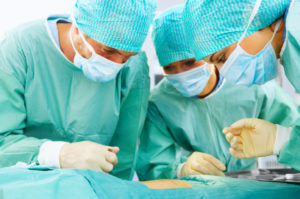 An analysis recently published by The BMJ claims medical errors are one of the most common causes of death in the U.S. The study estimates that medical errors are the cause of over 250,000 deaths per year, or nearly 700 each day. Based on the calculations, medical error ranks among the nation's top three causes of death with cancer and heart disease.
"The U.S. government and private sector spend a lot of money on heart disease research and prevention. They also spend a lot of money on cancer research and prevention. It is time for the country to invest in medical quality and patient safety proportional to the mortality burden it bears," advise the study's authors in a letter to the CDC.
Serious injuries resulting from medical errors are another concern raised by the analysis. In this Washington Post article, Frederick van Pelt of The Chartis Group says the number of injuries could be 40 times greater than the number of deaths.
What is considered a medical error?
Medical errors are commonly the result of:
Breakdowns in communication
Medication and diagnostic errors
Poor judgement
Lack of skill
These actions, or combinations of these actions, become medical errors when they result in the harm or death of a patient. They can occur at the individual or system level.
Although prevention of medical errors should be a public health priority, the authors of the study believe reporting limitations keep the issue from gaining the funding, research and attention necessary for change.
What's wrong with the way medical errors are reported?
Physicians, funeral directors, medical examiners and coroners determine an individual's cause of death using to the International Classification of Disease (ICD) code. As detailed by the study, human and system factors in medical care are not assigned an ICD code, meaning it's likely that deaths caused by medical error are severely underreported.
How can you protect yourself from medical errors?
While many of the factors that contribute to medical errors are out of the patient's control, there are steps you can take to reduce your risk of becoming a victim.
Steps to Take:
Did you know July is the most dangerous month to undergo surgery? Studies have shown up to 34 percent increases in patient deaths and complications during this month. Elk & Elk attorney Craig McLaughlin explains the "July effect."
Not all hospitals are created equal. Large, busy hospitals may be overwhelming, but inexperience at low-volume surgical centers can be deadly. Check out these tips on choosing a hospital and information about hospital rating systems.
The risk of becoming the victim of a medical error varies by the type of care you are receiving. U.S. News & World Report Health discusses a few of the more common preventable medical errors, and offers advice on taking control of your health.
Were you or a loved one the victim of a medical error? Contact Elk & Elk today to find out if you may have a claim.
Sources:
"RE: Methodology used for collecting national health statistics" by Sarah Joo, Michael Daniel, Tim Xu, and Martin A. Makary, Signed Letter to Centers for Disease Control and Prevention, May 1, 2016.
"Medical error—the third leading cause of death in the US" by Martin A. Makary and Michael Daniel, The BMJ, May 3, 2016.
"Researchers: Medical errors now third leading cause of death in United States" by Ariana Eunjung Cha, The Washington Post, May 3, 2016.