Is your hospital safe?
Posted in Medical Malpractice on August 18, 2015
Not all hospitals are the same. In fact, one recent study showed patients who undergo common surgeries are safer at busy hospitals that perform the procedures regularly.
Hospital surgical volume matters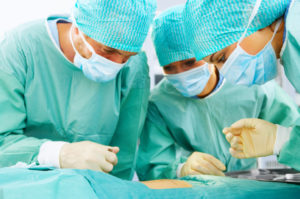 An article published in U.S. News and World report has shed the light on a little-known surgical risk: inexperience. Extrapolating data from Medicare statistics, the study revealed that hospitals performing only a small number of common surgical procedures place patients at a far greater risk than high-volume hospitals.
How big of a problem is it? "You can save your life by picking the right place," says Leah Binder, director of the Leapfrog Group, a nonprofit organization that measures hospital safety and performance.
Dr. John Birkmeyer, Professor of Surgery at Dartmouth–Hitchcock Medical Center has estimated that as many as 11,000 deaths could have been prevented nationally if patients who went low-volume hospitals opted to for the highest volume hospitals instead. For example, at one low-volume Colorado hospital, patients were three times more likely to die during hip replacement surgery and 24 times more likely to die during a knee replacement.
Increased risks with low-volume hospitals
According to the study, hip replacement patients who had their surgery in the lowest-volume hospitals were about 50 percent more likely to die than patients treated at surgical centers in the top 20 percent. Knee replacement patients took a larger gamble using low-volume hospitals, with a nearly 70 percent higher risk of death. Patients with congestive heart failure and chronic obstructive pulmonary disease fared somewhat better; however, they still had a 20 percent increased risk of dying.
While these numbers are dramatic, it's important to remember that volume is only one indicator patients should consider when selecting a healthcare facility. In fact, some low-volume hospitals provide excellent care. Conversely, some high-volume centers may perform unnecessary surgeries.
Choosing a hospital
One of the best ways to make a decision is to ask questions. Here are a few examples:
What procedures do you recommend for my case, and why?
Do I need this surgery? What other options are there?
How many times have you performed this procedure in the past year?
What is your complication rate?
How do you follow a patient post-surgery?
What will my follow-up care look like?
Tell me about your medical team – nurses, physical therapists, and others who can help guide me pre and post-surgery.
There are also rating systems available online, including U.S. News Best Hospitals and Hospital Safety Score. So how do you know which hospital or surgeon is right for you?
There is no magic formula, but most experts agree patients should take the time to educate themselves about the doctors and medical facilities they choose. If you believe you have been a victim of negligence in Ohio, call an attorney at Elk & Elk Co., Ltd today.
Sources:
"Risks Are High at Low-Volume Hospitals" by Steve Sternberg and Geoff Dougherty, U.S. News & World Report, May 18, 2015.
"Hospitals Move to Limit Low-Volume Surgeries" by Steve Sternberg, U.S. News & World Report, May 19, 2015.