Elk + Elk Partner to Speak at 24th Annual National Conference on Fetal Monitoring
Posted in Firm News, Speaking Engagements on April 27, 2023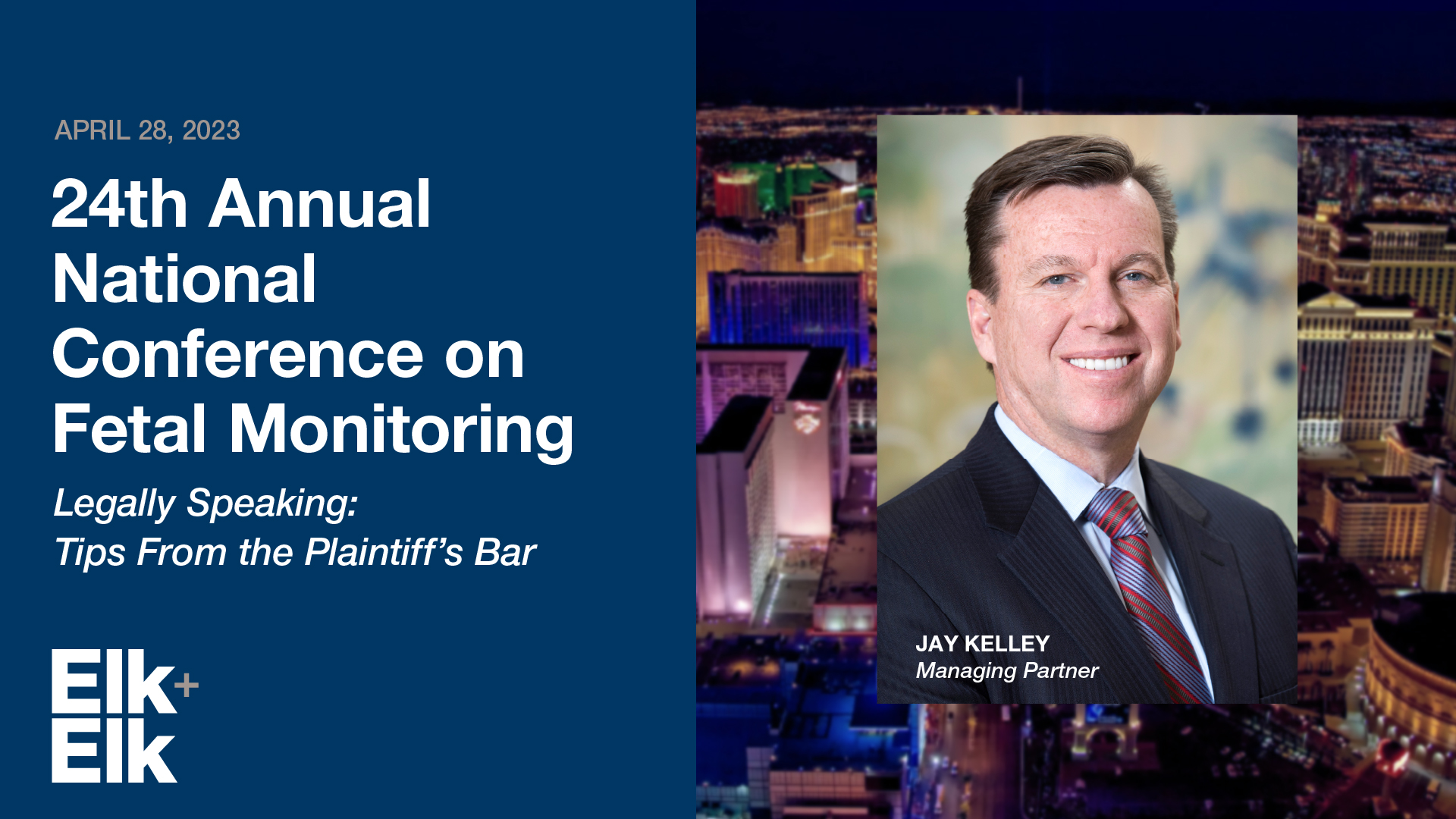 Elk + Elk Managing Partner Jay Kelley is presented to speak at the 24th Annual National Conference on Fetal Monitoring in Las Vegas, April 28.
24th Annual National Conference on Fetal Monitoring
Friday, April 28, 2023
9:45 AM
Harrah's Las Vegas
3475 S Las Vegas Blvd
Las Vegas, NV 89109
The upcoming conference is for healthcare professionals responsible for maternal-fetal assessment, such as physicians, nurses, certified nurse midwives, nurse practitioners, and physician associates. The conference will cover various topics, including integrating emerging clinical research, analyzing fetal heart rate tracings, and discussing controversial issues in maternal-fetal medicine.
Conference Objectives:
Analyze fetal heart rate (FHR) patterns using two principles that are supported by research and widely accepted in the field.

Describe methods for evaluating fetal well-being during surgeries that are not related to childbirth.

Utilize the NICHD terminology to interpret real EFM (electronic fetal monitoring) readings.

Examine the present trends in cases of medical negligence during childbirth.
Jay Kelley has been managing partner at Elk & Elk since 2017 and first became a partner in 2011. His main practice areas focus on civil trial work in cases that include medical malpractice and wrongful death. He has presented well over 80 cases to juries and has been the lead counsel on cases in more than 30 counties.
In 2018, during the egg and embryo lawsuit against University Hospitals, Jay was appointed court liaison/lead counsel.
Jay was awarded "Lawyer of the Year" in 2021 for Medical Malpractice Law in Cleveland. Since 2016, he has been included in The Best Lawyers in America® for Medical Malpractice Law and Personal Injury Litigation. He has also been featured every year since 2009 in the Top 50 Cleveland Super Lawyers and Ohio Super Lawyers.