Co-Counseling a Personal Injury Case: Tips for Working with Other Attorneys
Posted in Firm News on September 7, 2017
This article originally appeared in the September/October 2017 issue of Ohio Lawyer, the Ohio State Bar Association's member magazine.
---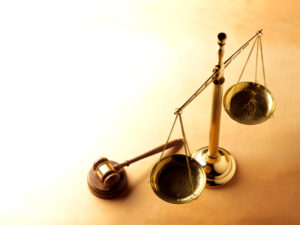 A former client is injured in a car accident, holds the other driver accountable and asks for your help. If your firm doesn't typically handle personal injury claims, you may think there's nothing you can do for the client. In this scenario, by recommending a co-counsel agreement, attorneys have the opportunity to assist former clients while building relationships with other attorneys and firms. 
Lawyers who divide fees while working for different firms are required to follow a few basic guidelines to ensure the co-counsel process runs smoothly and the client is satisfied with their representation.
As detailed in Ohio Rules of Professional Conduct 1.5(E):
Fees may either be divided in proportion to the services performed by each lawyer, or each lawyer may assume joint responsibility and agree to be available to the client for consultation.
Lawyers wishing to establish a co-counsel agreement must receive the client's written consent to do so after fully disclosing the identities of all lawyers who will divide the fees and whether the fees will be divided jointly or in proportion to each lawyer's services.
Unless the court approves the division of fees, the client and each lawyer must sign the written closing statement in any case involving a contingent fee, in compliance with the terms of division (C)(2) of ORPC Rule 1.5.
To avoid confusion or disputes over payment, the terms of your co-counsel fee division should be outlined in the written contingency fee agreement supplied to the client and all parties involved in the case. In the event of a dispute, this document complies with the current case law requiring all terms of payment be set forth in the agreement.
Communication is vital for lawyers who assume joint responsibility in a co-counsel agreement. Routine updates should be provided from each attorney to the client and from each attorney to all others involved in the client's representation. These updates should be formatted in a manner that is simple and easy to understand.
The goal of any personal injury case is to obtain compensation for the victim. When discussing these types of cases with the client, referring counsel or family of a deceased victim, it helps to discuss terms as they relate to this objective. When approaching any case, explain how the law, the evidence or any other factors could affect the money they receive at the end of the case.
For example, many clients have a difficult time understanding the damage caps established in RC §2315.18 and 2315.21(D). When damage caps are applied to a case, the client is only entitled to $250,000, or three times the economic damages subject to a maximum of $350,000.
These limits on non-economic damages apply to all cases that do not involve wrongful death, loss of a limb, permanent and substantial physical deformity or an injury that prevents one from caring for themselves and performing life-sustaining activities. If you or your co-counsel determines these caps apply to your client's case, analyze any case law or fact patterns that may be used to get around the limits and any financial costs associated with pursuing these measures.
Throughout these discussions, be sure your client understands how his or her monetary settlement or potential verdict may be affected based on the facts of the case. Maintaining open lines of communication and explaining to your client how laws, rules and other outside factors may affect the possible financial outcome of their case is one of the best ways to avoid unrealistic expectations and unsatisfied clients.
Sources:
1 O.R.P.C. 1.5(e)(1).
2 O.R.P.C. 1.5(e)(2).
3 O.R.P.C. 1.5(e)(3).
4 See O.R.C. 4705.15 \(B) concerning written contingency fee agreements.
5 See Modern Real Estate Invest. v. McIntyre, Kahn & Krause (2011) 2011-Ohio-3471.
6 O.R.P.C. 1.4 (a)(2).
7 O.R.C. §2315.18 and 2315.21(D)
---
William J. Price focuses his practice on personal injury litigation for people who have been seriously injured or killed as a result of medical malpractice, nursing home neglect, defective products, negligence in construction sites and trucking and auto accidents. He has been recognized by Super Lawyers, Martindale-Hubbell, AVVO and is a member of the Multi-Million Dollar Advocates Forum and Million Dollar Advocates Forum.
Have questions about your legal options after an accident? Contact us today at 1-800-ELK-OHIO or fill out an online contact form for a free case review.