Cleveland Bicycle Accident Attorney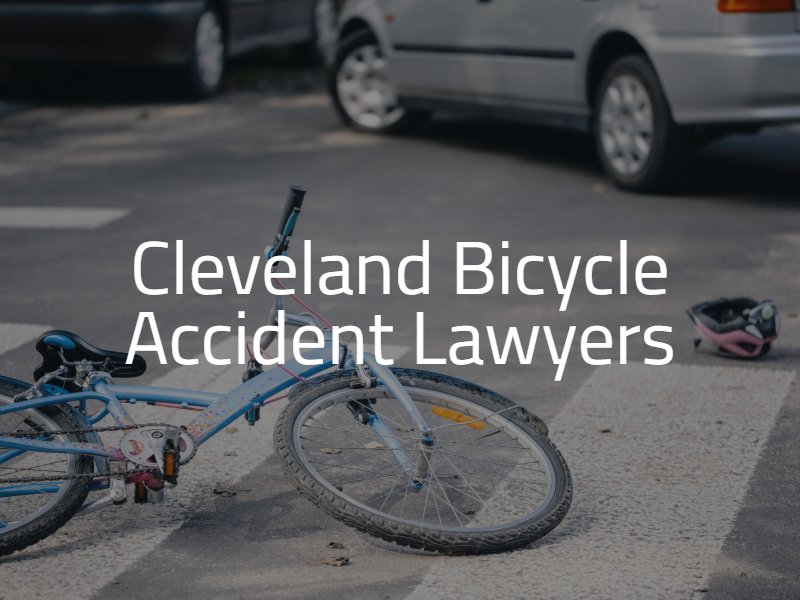 On Cleveland streets, accidents between motor vehicles and bicycles are unfortunately common. From failure to respect the right-of-way to driving while distracted, motor vehicles who collide into cyclists can cause devastating injuries and many fatalities. Some of these damages can leave victims with high medical bills, property damage, and months of lost wages. 
If you are suffering from injuries due to a bicycle accident on Cleveland streets, please contact our Cleveland bike accident attorneys immediately to discuss your claim. We have a strong reputation and track record of success among our clients.
Can I Expect Compensation After a Bicycle Crash?
Our firm operates on a contingency fee basis to reduce your financial hardship. You do not pay any up-front costs and you do not pay for our legal fees unless we secure a settlement on your behalf.
We understand that the aftermath of a bicycle accident can be devastating – that is why we always make house calls or hospital visits when necessary.
Our attorneys have over 50 years of combined personal injury law practice and have secured over $1 billion in settlements for our clients.
Ohio Bicycle Laws
Ohio state law defines bicycles as vehicles, which allows cyclists to operate on all Ohio roads except for freeways and certain roadways that have limited access. All cyclists must follow the same rules of the road as vehicles – this includes obeying traffic laws, complying with lights and stop signs, and riding with traffic. Cyclists have to follow the same right-of-way rules as any motor vehicle.
All cyclists must ride as far to the right side of the road whenever it is safe and reasonable to do so. Cyclists may ride side by side in the same lane. To operate these vehicles lawfully, all cyclists must have the following equipment on hand: a white light on the front of the bike, a red reflector on the rear of the bike, and a red light on the rear of the bike. Different cities have different requirements for wearing helmets – in Cleveland, adult cyclists do not have to wear one.
How Do You Prove Negligence in a Bicycle Accident Case?
If you are involved in a bicycle accident in Cleveland, your bike crash attorney will need to prove that you were not at fault for the accident to claim compensation. If you were following all applicable Ohio bicycle laws at the time of the accident and you had the right-of-way, you could claim that the other driver was responsible for your injuries.
How Do I Prove The Driver Was Negligent?
First, your bike accident attorney will need to prove that the driver owed you a duty of care of the road. For example, motor vehicles have the responsibility to drive safely and carefully. They cannot disobey traffic laws and put other vehicles at risk.
Next, your lawyer must prove that the driver breached his or her duty of care to you – this element will depend on the cause of your accident. For example, if the car crashed into you when you had the right-of-way at an intersection, the driver breached the duty of care by not following the traffic rules.
Next, proof is necessary that the breach of duty of care led to your injuries. If the driver crashing into you led to broken bones, you can prove this element with your medical records.
Finally, your attorney will need to prove that you suffered damages because of your injuries. These damages can include medical bills, property damage, lost wages due to recovery time, pain and suffering, and permanent disability.
Should I Contact a Cleveland Bike Accident Attorney?
Yes. If you or a loved one have suffered injuries in a Cleveland bicycle accident, help is available. Elk & Elk can help you file a personal injury lawsuit or insurance claim to recover compensation for your damages. Contact us today to schedule your free consultation and discuss your legal options.