Cleveland Dog Bite Attorney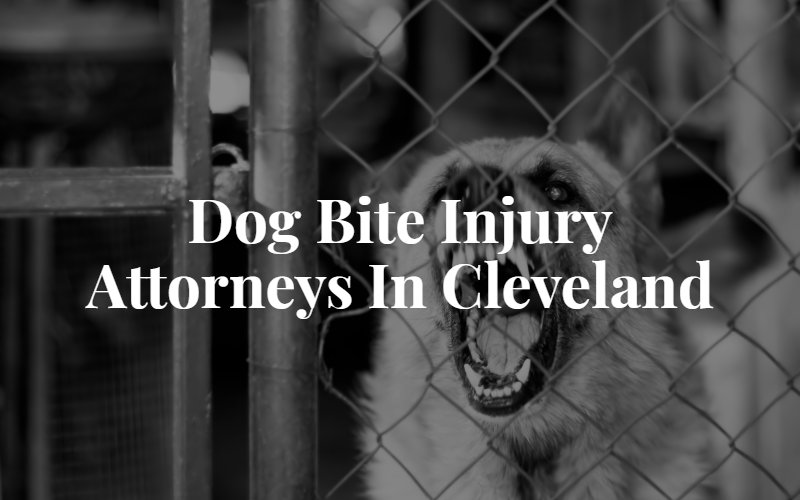 Dogs can be extremely dangerous animals. Dog bite attacks are unfortunately common throughout the United States and in Ohio, leading to severe, sometimes permanent injuries – and many deaths as well. Victims of dog bites in Cleveland and beyond can seek compensation for their injuries through a personal injury lawsuit.
If you suffer a dog bite in Cleveland, Ohio, contact Elk & Elk Cleveland personal injury attorneys today to discuss your options for compensation.
Why Choose Elk & Elk After a Dog Attack in Cleveland?
Our clients choose Elk & Elk to represent their dog bite claim due to our commitment to the case and experience in personal injury law.
Our attorneys have recovered over $1 billion in settlements for our clients over our years of operation.
Our firm understands that you are likely in a period of healing after your attack. We will gladly visit your home or hospital room when necessary.
Our team of attorneys has over 50 combined years of litigation in all areas of personal injury law, securing settlements on behalf of our clients.
Ohio's Dog Bite Statute
If you suffer injuries from a dog bite in Ohio, you can claim compensation from the dog's owner if you satisfy the following conditions set by Ohio Revised Code Section 955.28(B).
You were not committing or attempting to commit a crime when the attack occurred.
You were not trespassing when the attack occurred.
You did not tease, torment, abuse, or otherwise provoke the dog.
The dog's behavior led to your injuries.
This statute does not only apply to dog bite cases. Any injury that you sustain due to a dog that falls under these regulations can allow you to file a claim against the responsible party.
How Do I Prove Negligence in a Dog Bite Case?
When you choose to file a lawsuit against a dog's owner, keeper, or harborer in Ohio, you can choose to prove it on a strict liability or negligence basis. Your attorney can advise you on the best course of action for your case.
When you file a strict liability case, you simply base your injuries off the criteria set forth in the Ohio Revised Code. You do not need to prove that the at-fault party acted in negligence and you can claim compensation for your injuries. However, you cannot claim punitive damages against the owner in these cases – punitive damages punish liable parties who acted extremely negligently or recklessly.
You can choose to pursue a negligence case if you believe that the dog's owner breached his or her duty of care to control the dog and protect you from the bite. All the criteria in the Revised Statute apply, but you add a claim of negligence to the case as well. This raises the burden of proof.
You may choose to pursue this option if the dog has a history of violent behavior, the owner let the dog roam free without a leash or fence, or the owner encouraged the dog to bite you or attack you for no reason. To prove a negligence claim, you will have to satisfy the following criteria.
The owner owed you a duty of care to control the dog.
The owner failed to perform this duty of care by failing to control or contain the dog.
You suffered injuries as a result of this breach of care.
Your injuries led to the damages which you are seeking in the lawsuit.
What  is the Statute of Limitations on a Dog Bite in Ohio?
If you suffer injuries from a dog bite in Cleveland, you have two years from the date of the attack to file a lawsuit in Ohio civil court. If you pass this deadline, the court will refuse to hear your case. Contact an attorney now to begin this process.
If you or a loved one are suffering from a dog bite attack in Cleveland, you may recover damages for your injuries through a personal injury lawsuit. Contact Elk & Elk today to schedule your free consultation with one of our Cleveland dog bite attorneys.
Client Review: 5/5
★ ★ ★ ★ ★
My peace of mind was more important in the end, than the dollar amount. Matt is exceptional at guiding an individual down the path of reason.
-Brian
More Client Testimonials