Cleveland Product Defect Lawyer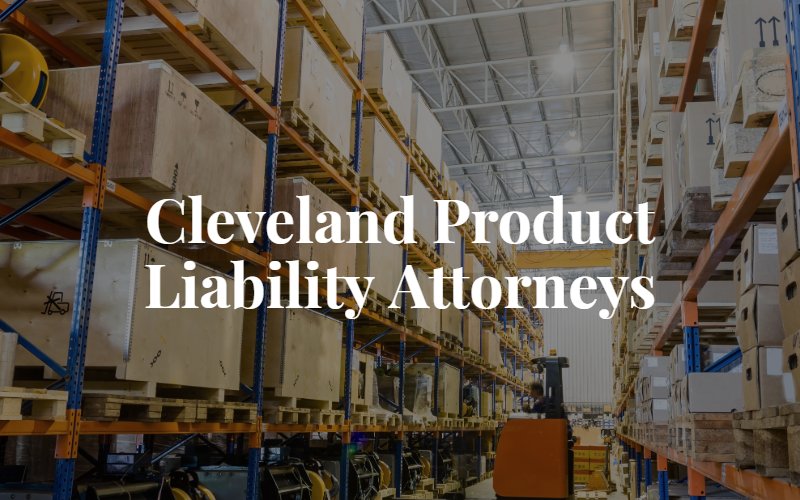 As consumers, we should be able to expect that the products we use are safe. We expect that the cribs our babies sleep in are safe. We expect that our smoke detectors will sound in case of a fire. We expect that the airbags in our cars will inflate upon impact and not cause additional injuries or harm. Unfortunately, this is not always the case. There are many dangerous products on the marketplace — many that we use daily.
At Elk & Elk, we represent people who have been injured and family members of those who have been killed by defective and dangerous products. If you are dealing with the aftermath of an injury, we invite you to contact our Cleveland office at (216) 313-9774. Our office is across from the MetroHealth main campus south of downtown Cleveland. If you are unable to come to our office, we can come to you.
Dangerous product cases we handle
Our attorneys represent people who have been injured by dangerous products including:
Dangerous cribs: Thousands of infants and children are injured every year in the U.S. because of dangerous cribs. Unfortunately, young children may be injured in the very place they are supposed to be safest: in their cribs. Dangerous cribs can result in serious injuries, suffocation or strangulation, lacerations, and dangerous falls.
Unsafe car seats: Ohio's Child Passenger Safety law requires the use of child car seats that meet federal safety standards. Unfortunately, some car seats are defectively designed, putting the youngest vehicle passengers at risk.
Defective tires: A defective tire can cause a blowout or other potentially dangerous driving situation. A tire defect may be the result of defective design, a manufacturing error or being stored too long.
Dangerous toys: Many toys with small parts present a choking hazard. Other dangerous toys may cause cuts, bruises, poisoning or strangulation. Parents must be vigilant when buying toys for their children or accepting toys as gifts from friends and family.
Defective car floor mats: Some ill-fitting car floor mats can be hazardous, causing a car's accelerator to stick. When a driver loses control of a speeding vehicle, a serious car accident can occur.
Deadly smoke detectors: Smoke detectors can save lives, but only if they are working properly. A defective smoke detector may fail to sound during a fire or fail to warn when the battery is getting low. In either case, the results can be deadly.
Vehicles prone to rollovers: Certain vehicle designs make them more prone to rollovers. Although any vehicle can roll over, SUVs are known to be the worst offenders, due to their high center of gravity and top-heavy design.
Who can be held responsible when a product causes an injury?
It depends on the case. The manufacturer of a dangerous product that causes an injury can be held accountable. But the retailer that sold the dangerous product may also be responsible.
The injury victim should speak to a product liability attorney as soon as possible following the accident. An attorney can identify the responsible party or parties and help the victim identify the best course of legal action.
I was injured by a dangerous product. Do I have a case?
Typically, an individual can pursue a claim against the product manufacturer if any of the following apply:
The product was improperly made: An error may have been made during the manufacturing of the product, but it still went to market.
The product was defectively designed: There may be a fundamental design flaw, which could affect every product that was manufactured.
The manufacturer failed to warn consumers about the potential dangers of using the product: Consumers should be warned about the potential risks of using certain products. These warnings should be displayed on the packaging or on the product itself.
Some product manufacturers will act to ensure that their products do not harm anyone else. They will alert the Federal Trade Commission, the U.S. Food and Drug Administration or the Consumer Product Safety Commission. But other companies may put profit over safety by continuing to sell their products. They may try to avoid federal regulation that threatens their profits. In either case, we will work to find out the true cause of your accident and help you seek justice and compensation.
Seeking compensation for victims of dangerous products
The effects of a dangerous product accident can be life-changing. As product liability attorneys, we will work to fully understand how your life has been affected by your accident. We will help you seek compensation to cover:
Medical bills
Hospitalization
Lost wages, both present and future
Property damage
Pain and suffering
Funeral expenses, if a wrongful death occurred
Whether you have been personally injured in a car accident caused by defective brakes, your young child was injured in a dresser tip-over accident or you have been injured in another product liability accident, we can help.
Our no-fee promise: At Elk & Elk, we handle product liability cases on a contingency fee basis. As a client of our firm, you owe us nothing unless we recover compensation on your behalf. Read more about our no-fee promise.
Schedule a free consultation today
If you or a loved one was injured by a defective product, schedule a time to meet with one of our Cleveland personal injury attorneys to discuss what happened to you. If you cannot come to one of our offices, we can travel to meet you at your home or in the hospital.
Call our Cleveland law office at (216) 313-9774 or complete our online contact form.
Client Review: 5/5
★ ★ ★ ★ ★
My peace of mind was more important in the end, than the dollar amount. Matt is exceptional at guiding an individual down the path of reason.
-Brian
More Client Testimonials