Cleveland Drunk Driving Accident Lawyer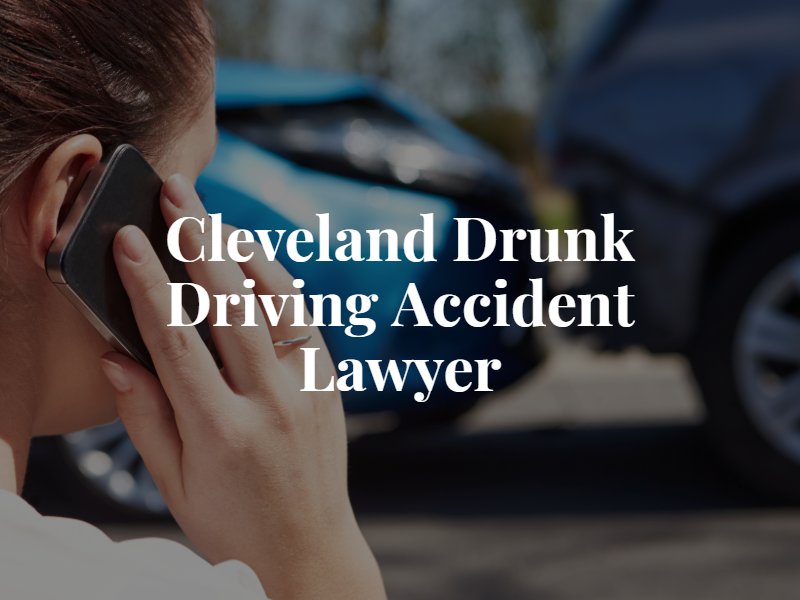 Drunk drivers recklessly endanger the lives of everyone around them. In 2017, Ohio State Patrol recorded 405 fatalities related to operating a vehicle under the influence (OVI). When drunk drivers cause serious collisions, debilitating injuries, or deaths, victims and their family members should seek counsel from attorneys.
Elk & Elk Cleveland personal injury lawyers have supported victims' personal injury claims in Ohio for over 50 years. We have what it takes to make a real difference to your case, your family, and your future. Speak to a drunk driving accident attorney today at no cost or obligation. Call (216) 313-9774 now for a consultation in Cleveland.
Why Choose Elk & Elk?
We have a track record of success. We have recovered more than $1 billion in total settlements and judgment awards for our clients.
We understand you may be in a period of healing after a drunk driving accident. We make house calls and hospital visits as necessary.
We operate on a contingency fee basis. You will not pay any attorney's fees until we win your case.Why You Need a Lawyer
Why Hire a Drunk Driving Accident Lawyer?
Drunk driving accidents are often too serious to risk handling alone. When an accident causes significant personal injuries, expensive property damages, a mountain of medical bills, or wrongful death, maximize your odds of success by hiring an attorney. An attorney will go up against the reckless drunk driver and his or her insurance company with aggressive legal tactics to ensure fair results. You and your attorney can fight side by side for justice. Do not let anyone take advantage of you after a life-changing car accident. Hire a lawyer to protect your rights.
How Do I The Driver Was Intoxicated?
Operating under the influence in Ohio refers to driving with a 0.08% or higher blood alcohol content (BAC) level for standard drivers. This limit drops to 0.04% for commercial drivers and 0.02% for drivers under 21. After an accident with a driver you believe is drunk, call the police. They will arrive and conduct a breath or chemical test to determine the other driver's BAC level. The results of these tests can later serve as evidence in your auto accident claim. The police can also gather evidence such as photographs of the wreck and statements from eyewitnesses.
Go to the hospital for injury care immediately after a serious drunk driving crash. Keep copies of your medical documents and bills as evidence of your injuries. While you focus on your treatments, the city may prosecute the drunk driver and press criminal charges. A criminal case against the defendant will not result in financial compensation for you, but a guilty verdict could serve as evidence in your civil claim. You may be able to file your claim during an ongoing criminal case against the drunk driver.
What Damages Are Available?
In Ohio, the law permits victims of drunk driving accidents to file lawsuits against not only the drunk driver, but also against the business or social host that served the person alcohol. You could receive damages from both parties for your accident-related losses with help from an attorney. A lawyer can help you learn all your options for securing financial recovery after an OVI crash. You may be eligible to receive payment for your medical costs, pain and suffering, mental anguish, lost income, lost quality of life, and punitive damages to punish the drunk driver.
Contact Our Attorneys Today
A consultation with an attorney from Elk & Elk can help you discover the value of your drunk driving accident claim in Cleveland. We have the resources and personnel to dedicate to your case and give you the best possible odds of success. When your financial future depends on the outcome of a civil claim, trust our lawyers to fight for top results. We understand the importance of a claim on a family with severe damages from a drunk driving wreck and will work hard to secure maximum compensation. Request a free consultation at our local law office today. Call (216) 313-9774 or submit our contact form.