Cleveland Cerebral Palsy Attorney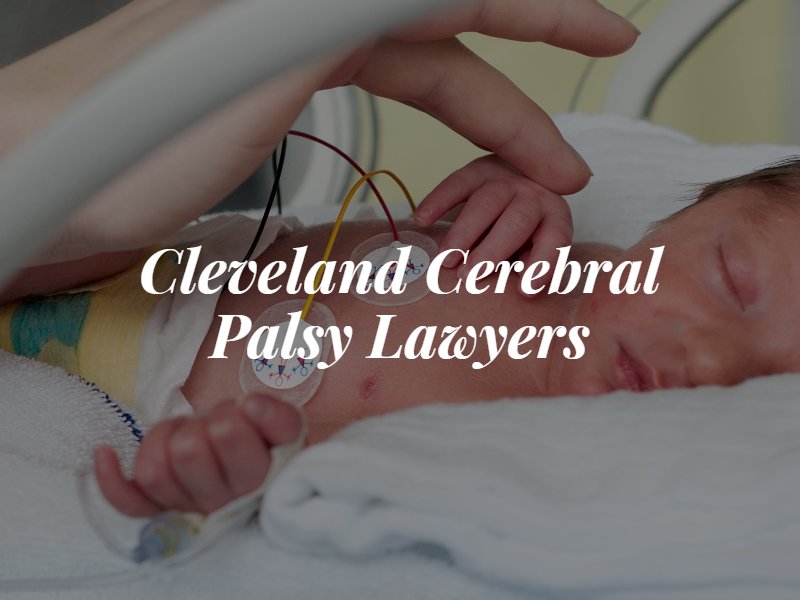 Cerebral palsy is a group of neurological disorders that develop during childhood and impact motor function. It is a permanent condition that can impact how a child speaks, eats, walks, and moves.
Medical malpractice can cause cerebral palsy by inflicting preventable brain injuries on the infant during labor or shortly after birth. If you suspect this might have happened to your child, contact our Ceveland cerebral palsy lawyers today.
Elk & Elk is passionate about giving a voice to those who cannot speak for themselves during injury claims in Cleveland. We can help your family during this difficult time.
Why Choose Our Cerebral Palsy Lawyers?
We have multiple offices throughout Ohio for your convenience. If you cannot make it to a local office, we make house calls and hospital visits whenever necessary.
We will not hesitate to put our resources to work to maximize the odds of success for your claim. We can hire experts and other personnel to strengthen your case.
We offer our legal services on a contingency fee basis. We do not charge anything up front, and you will not pay legal fees until we win.
Do You Need a Lawyer for Cerebral Palsy?
Cerebral palsy can sometimes develop due to a birth injury inflicted by a medical professional. If a birth injury is a possibility with your child, speak to an attorney. A lawyer can investigate your case for evidence of wrongdoing, such as a complicated birth and incorrect emergency care from a physician. If medical malpractice did cause your child's neurological condition, a lawyer can file your claim against the physician or hospital on your behalf. A lawyer will search for every potential opportunity for justice and financial recovery while you focus on your child's health care.
About Cerebral Palsy
Cerebral palsy is a common motor function disability that has to do with the brain. Since all brain injuries are unique, each child with cerebral palsy can exhibit different symptoms. Some may not be able to walk at all, while others can walk using special equipment. Some children with cerebral palsy may have cognitive delays, while others' symptoms are purely physical. Work with your child's doctor to understand the extent of your child's condition. Then, focus on available treatments.
Can You Cure Cerebral Palsy?
Although no known cure exists for cerebral palsy, treatments such as surgeries, medications, and therapies can help your child strive toward independence and a long, fulfilling life. Lifelong medical costs and special education, however, could take a toll on your family. Filing an injury claim against a medical provider for allegedly causing your child's cerebral palsy could give you the financial relief you need. A successful claim could also hold a negligent or careless physician accountable for his or her wrongdoing.
What is the Statute of Limitations on a Cerebral Palsy Case in Ohio?
The statute of limitations, or deadline for filing a claim, is two years from the date of the accident in most personal injury cases in Ohio. Yet many parents may not receive diagnoses for cerebral palsy until months or three years after the child's birth. In these special circumstances, the two-year clock typically does not begin until the date of your child's diagnosis. Act quickly to hire an attorney to ensure you do not miss an important deadline.
Request a Free Case Evaluation Today
As the parent of a child with a cerebral palsy diagnosis, hope is available. If medical malpractice such as improper use of birthing tools, lack of proper fetal vital sign monitoring, or failure to diagnose a maternal condition contributed to your child's development of cerebral palsy, your family could be eligible for financial benefits. Request a free case evaluation today with a cerebral palsy attorney for answers. Elk & Elk Cleveland personal injury lawyers are passionate about protecting the rights of infants and children. Call (216) 313-9774 now.
Client Review: 5/5
★ ★ ★ ★ ★
My peace of mind was more important in the end, than the dollar amount. Matt is exceptional at guiding an individual down the path of reason.
-Brian
More Client Testimonials