Cleveland Personal Injury Lawyer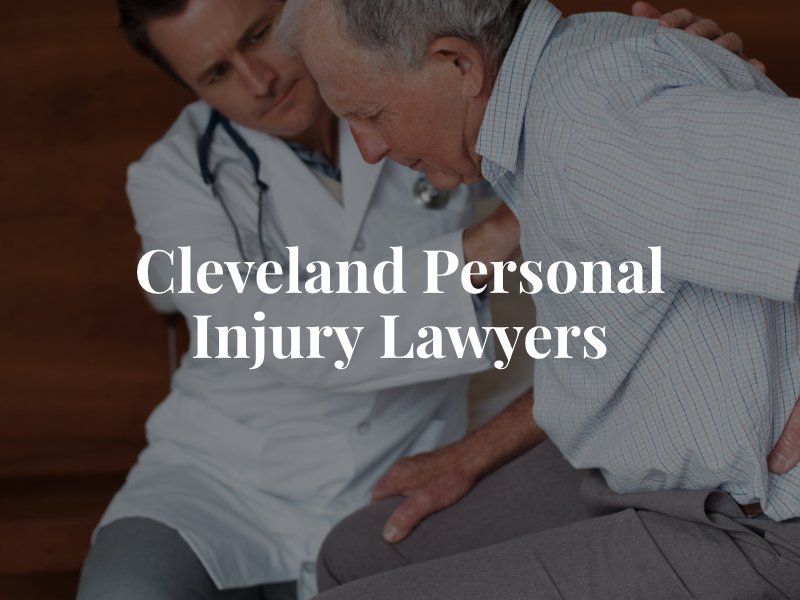 A personal injury can change your life. You may be facing thousands of dollars in medical bills after a serious accident, as well as significant pain and suffering, lost time at work, and a long-lasting disability that may even be permanent.
A Cleveland personal injury lawyer can help you regain control of your life. Our lawyers have extensive experience and can give you tailored legal advice, a strong claim to damages, and connections to local doctors and specialists.
---
Personal Injury Resources & FAQs
---
If you or someone you love has been in a personal injury accident in Cleveland, Ohio, contact Elk & Elk. You are not alone. We can help you fight for justice. No one plans on a serious injury, but you can overcome a challenging situation by partnering with an injury attorney.
Let us help protect your interests and secure the compensation you need to move forward. Call (800) ELK-OHIO today for a free consultation with one of our lawyers.
Why Choose Elk & Elk?
We are a client-focused firm with decades of experience handling complex cases. From the outset, our personal injury lawyers form your case entirely around your safety, situation, needs, and desired outcome.
We will not hesitate to use our resources to maximize the odds of success for your personal injury claim. We can hire experts and other personnel as necessary.
At Elk & Elk, we want to prioritize your convenience. We have offices throughout Ohio and will make house calls and hospital visits during periods of healing.
Our injury attorneys believe everyone deserves representation. We offer our services on a contingency fee basis. You will not owe anything up front, and you will not pay legal fees until we win.
Do You Need a Personal Injury Lawyer?
Yes, at Elk & Elk, our Cleveland personal injury attorneys are invaluable throughout the claims process.
A serious injury may render you incapacitated and unable to formulate your claim. An attorney can take care of the legal legwork while you focus on healing and recovery.
Determining the full value of your case can be complicated and stressful. We can hire experts to help you figure out the maximum possible compensation for your needs.
Insurance providers and other parties can often be contentious and uncooperative in negotiations. We can ensure that insurance providers will not take advantage of you.
Our expert team of lawyers want to help you in any way that we can to secure the compensation necessary to make a full recovery.
What is the Statute of Limitations for a Personal Injury in Ohio?
State courts give you two years from the date of your accident to file your claim, in most cases. Act quickly to file your claim, as the courts will typically refuse to hear it outside of the statute of limitations. A successful case could result in restitution for your past and future medical bills, lost wages, property damages, and pain and suffering.
The state of Ohio has a civil justice system to compensate victims for their damages after a negligent, reckless, or malicious party inflicts them. If a negligent party caused your recent accident and injuries, you have the right to pursue financial compensation from that party.
What Types of Cases Do You Handle?
Elk & Elk has more than 50 years of combined experience successfully representing victims of personal injury accidents. Our firm is proud to represent the people of Ohio during many different types of personal injury claims.
Catastrophic injuries
Defective drugs and medical devices
Nursing home neglect
Our Cleveland injury attorneys represent a very broad range of case types under the umbrella of personal injury law. If you do not see your practice area here, contact us to discuss your unique situation with a lawyer. We can customize a legal strategy for you.
Should I Contact a Personal Injury Lawyer at Elk & Elk?
Elk & Elk is here for injured accident victims in their times of need. Let our law firm protect your rights as we have for thousands of clients in the past. Our firm can make a meaningful change in your life. Start with a free consultation at our Cleveland location. Call (216) 313-9774 or contact us online today.
---
Client Review: 5/5
★ ★ ★ ★ ★
My peace of mind was more important in the end, than the dollar amount. Matt is exceptional at guiding an individual down the path of reason.
-Brian
More Client Testimonials