Avoid these 3 mistakes after a car accident
Posted in Accident & Injury on March 20, 2018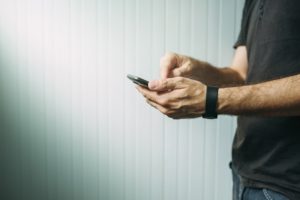 No one wants to think about the possibility of being in a car accident. But when it happens, it's important to know what to do – and what not to do – to ensure the protection of rights from a personal, insurance, and legal standpoint.
Here are three mistakes to avoid after being involved in a car accident:
Mistake #1 – Admitting fault: In the aftermath of an accident, it can be difficult to think clearly. A car accident is a traumatic experience. Understanding what just happened can be impossible, so it is important not to admit fault – even if you believe you caused the accident. An investigation will determine the cause of the accident.
Mistake #2 – Posting about the accident on social media: While it may be tempting to post about the accident on Facebook, Instagram or Twitter, it is best to avoid it. Anything you post about the accident could be used against you by insurance companies or other parties. Discuss your accident with friends and family in private – never publicly on social media.
Mistake #3 – Refusing medical treatment: It is important to see a doctor even if you think you are uninjured. Some symptoms of serious injuries may not be immediately apparent. Signs of a brain injury, for example, may not appear until a few days after the accident. Seek medical help after an accident.
Avoiding these mistakes can help you after a car accident. You may also wish to speak to a Columbus personal injury attorney if your accident was caused by the negligence or carelessness of another driver. You may be entitled to compensation. Call 1-800-ELK-OHIO for a free consultation.