Are your loved ones safe in Ohio nursing homes?
Posted in Medical Malpractice on March 23, 2017
The Plain Dealer launches investigation into conditions at Ohio nursing homes
On March 19, John Caniglia and Jo Ellen Corrigan of The Plain Dealer published the initial findings of a multi-part investigation into Ohio's nursing homes. Their report reveals a number of concerning statistics about the quality of care in facilities around the state and highlights tragic incidents of negligence and abuse. 
As of last December, over 180 nursing homes across the state had received the worst rating under the government's Nursing Home Compare system, and over 40 percent fell into the two lowest categories. Nursing Home Compare ratings are calculated using self-reported staffing levels, health inspection data and a variety of other quality measures.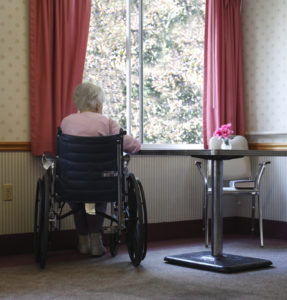 One particularly troubling issue discussed in the investigation is the minimal amount of experience required of the individuals who handle most of the direct patient care in the state's nursing homes. Nurse's aides are tasked with bathing, feeding and lifting patients who are frail, vulnerable and often suffering physical or cognitive impairments. Ohio nurse's aides are required to receive just 75 hours of instruction. Manicurists and barbers, in comparison, must complete 200 and 1,800 hours respectively before they begin taking clients. When combined with the demanding nature of the work, this lack of sufficient training fuels an environment where negligence and abuse are bound to occur.
A Critical Choice – Ohio nursing homes among the nation's lowest rated in quality of care
Despite the serious concerns raised by The Plain Dealer's A Critical Choice investigation, Ohioans do have access to many quality nursing homes. Nearly 200 facilities across the state were awarded the highest Nursing Home Compare rating, 51 of which are located in Northeast Ohio. Moving an elderly loved one into a nursing home is one of the most difficult decisions many of us will ever be forced to make, but taking the proper steps to choose the best facility can make the process a more positive experience for everyone involved.
Tips for choosing a nursing home:
Check the ratings. While nursing home ratings are not the only criteria you should consider, comparing the scores can help narrow down your options and offer an indicator of the overall quality of a facility.
Don't rely on websites. Tour each of the nursing homes on your list multiple times, both on scheduled and unscheduled visits. Talk with administrators and staff, and pay attention to the things you see, hear and smell while visiting the facility.
Closer is not always better. While it may be tempting to choose a local nursing home for the convenience, be willing to do a little bit of traveling to ensure your loved one is in a facility that meets all of their needs in terms of care, comfort and safety.
Don't be afraid to ask for help. Ohio's Long-Term Care Ombudsman Program offers selection assistance to empower elderly individuals and their loved ones to make informed choices about long-term care options.
Read more: Attorney Craig McLaughlin shares 5 tips for choosing a good nursing home for a family member
Nursing home abuse and neglect can occur even at the best facilities, and age-related disabilities and health issues can further complicate your claim. If your loved one was injured or died as the result of sub-standard care, you'll need an experienced team of nursing home neglect attorneys on your side to investigate the incident and stand up to the facility and insurance companies.
Fill out our online contact form or call 1-800-ELK-OHIO today for a free case review.