The most common causes of worker injuries and fatalities in Ohio
Posted in Accident & Injury, Workplace Injuries and Claims on December 6, 2017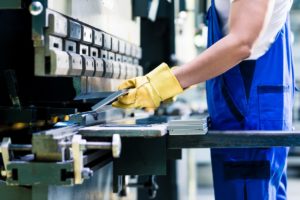 Workplace accidents and injuries are an unfortunate reality in the modern workplace. Even more unfortunate is the fact that every year in the United States, thousands of workers die in work-related accidents.
Although any worker can suffer an on-the-job injury, there are certain industries that see more incidents.
A total of 202 individuals were killed on the job in Ohio in 2015. According to the United States Bureau of Labor Statistics, the most common workplace accidents resulting in fatalities were the result of:
Transportation incidents: 46%
Slips, trips, and falls: 14%
Contact with objects and equipment: 14%
Violence and injuries sustained by individuals or animals: 13%
All other: 12%
Some other notable findings:
The private construction industry saw the most worker deaths: 37 workers were killed in 2015.
Individuals working in transportation and moving, and construction and extraction saw the most worker fatalities: 63 and 33, respectively.
Men are more often affected than women: 89 percent of work-related fatalities in Ohio in 2015 were men.
Injured workers have rights
Individuals who have been injured on the job have rights and legal options. It is advisable to speak to a workers' compensation attorney to learn about options for seeking compensation.
If a family has lost a loved one in a fatal workplace accident, they can also seek compensation through the workers' compensation process.
Free consultation: Talk to an attorney from Elk & Elk by calling 1-800-ELK-OHIO.