When nursing home residents wander off
Posted in Medical Malpractice on April 19, 2018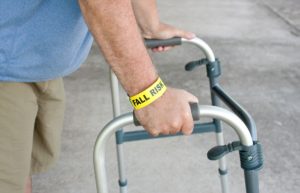 Nursing homes have a responsibility to ensure the safety of their residents. This means ensuring the proper distribution of medications, providing adequate food and water, repositioning residents that are prone to bedsores, taking measures to prevent wandering in certain residents, etc.
Unsupervised wandering, or elopement, is a risk when a resident has good mobility and is confused in his or her surroundings.
Individuals with Alzheimer's disease or dementia are especially at risk for elopement. They may be confused about their whereabouts – thinking that they need to go home or go to work.
However, residents with varying degrees of confusion may be at risk.
Wandering from a facility can be very dangerous for a vulnerable resident. Some of the risks include:
Exposure to extreme weather conditions
Falling
Wandering into traffic
Getting lost
Missing medications
Suffering serious injuries
Nursing homes should take measures to prevent elopement. This means ensuring that the facility is adequately staffed, ensuring that door alarms work, and keeping a close eye on residents that are prone to wandering.
When a resident suffers an injury or death due to elopement, the nursing home could be held responsible. The patient and/or family members may be eligible for significant compensation to cover the expenses and losses.
Free consultation: If your loved one suffered due to nursing home negligence, talk to an attorney from Elk & Elk to learn about your legal options. Call 1-800-ELK-OHIO.