Cleveland E-Scooter Laws
Posted in Accident & Injury on September 6, 2019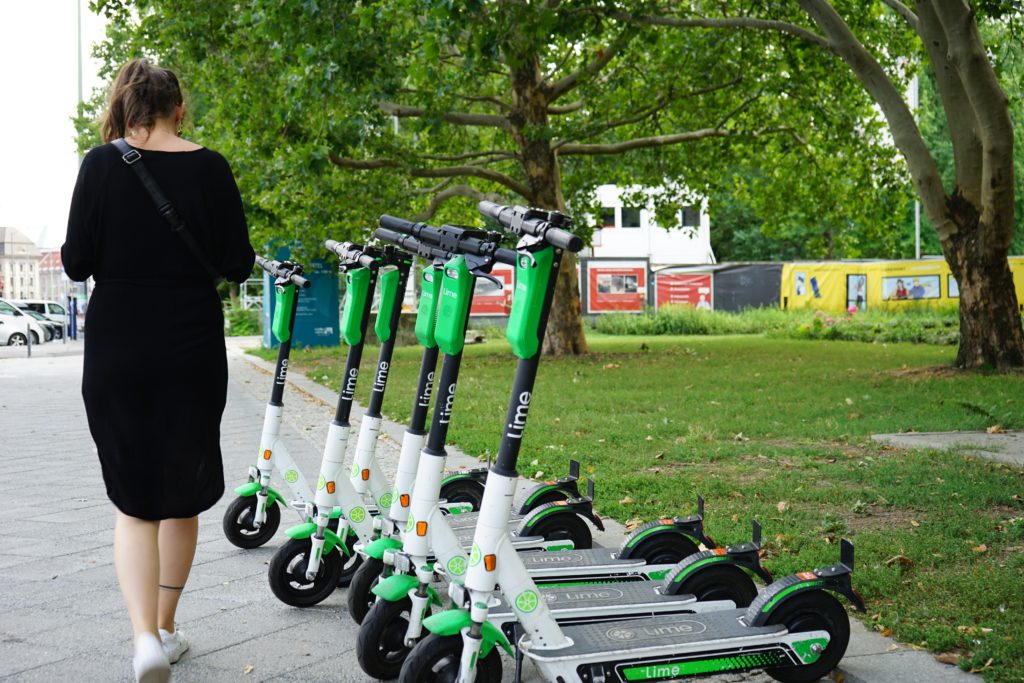 In recent weeks, Clevelanders may have noticed electric scooters coasting the streets again.
After Bird's controversial attempt to launch its service last August, the electric scooters were quickly removed from the city. Concerns included where people should ride, where the scooters should be left, and whether they should be allowed in traffic.
Now, popular rental companies are getting a second chance. As of late August, electric scooter rentals are allowed in certain areas of Cleveland as part of a pilot project to try out new regulations governing the businesses.
Bird, Lime, Spin, and VeoRide were all approved for the trial period, and the program could expand citywide if it's successful. Scooter vendors are based in spots including downtown, Ohio City, University Circle, and the Euclid Corridor. Riders pay through apps and scooters can be left anywhere when they're done.
The city's new regulations for the scooter rental companies include:
Riders must be at least 18 years old
Riders cannot go faster than 12 mph
Riding on sidewalks is not allowed in business districts
Permitted vendors are required to give you a free helmet upon request
Scooters can't be used on streets with speed limits of 35+ mph unless there's a bike lane
Scooters must be parked in an upright position when riders are done with them
Scooters cannot be parked on sidewalks in ways that interfere with pedestrian traffic
Vendors must deactivate the scooters between 7 p.m. and 7 a.m.
The City of Cleveland recently offered additional guidelines to help keep the roads safe as the scooters return to the city:
How to stay safe on electric scooters
Ride smart: Don't use your phone or headphones while riding, never ride under the influence of drugs or alcohol, and avoid carrying objects like bags or foods while riding.
Always wear a helmet: Vendors are required to provide one for free upon request.
Obey all traffic laws: Stop at red traffic lights, signal turns when possible, and avoid weaving or riding erratically.
One rider per scooter
Plan ahead: Scooters are deactivated between 7 p.m. and 7 a.m. Arrange for alternate transportation if you plan to rent one close to these cutoff times.
Other motorists are encouraged to check blind spots before opening their doors when parking in areas where scooters may be used. They also must leave 3 feet between their motor vehicle and the scooters when passing, changing lanes to do so when possible and safely yielding to oncoming traffic if they need to cross double yellow lines. For more information, contact a Cleveland personal injury lawyer.