Involved In a Fender Bender? Here's What To Do Next.
Posted in Accident & Injury on August 22, 2017
Most drivers will be involved in some sort of car accident in their lifetimes. In fact, over a lifetime of driving, a driver may be involved in several accidents. By car insurance industry estimates, the average driver will file a collision claim approximately once every 17.9 years.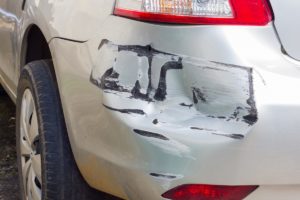 The majority of car accidents are not serious. Many are fender benders resulting in some minor damage to a car. 
However, even minor car accidents can be troublesome. There are insurance issues to work out, car repairs to be made, and other practical matters to be resolved.
If you have been involved in a minor car accident, here are some things to keep in mind:
Call 911: It is important to call 911 no matter how serious the accident was. A police report may be made which can help with your insurance claim.
Check for injuries: It's a good idea to seek medical attention even if you don't believe you are injured.
Gather information: Exchange contact and insurance information with other motorists, write down license plate numbers of other vehicles involved, get contact information from any accident witnesses, and document anything else that may be important. Use your phone to take photos and notes.
Don't admit fault: Do not admit any wrongdoing, even if you believe you were at fault. This could negatively affect your insurance claim and have other repercussions, as well.
Contact your insurance company: Don't wait too long to notify your insurance company about the accident. Failing to notify them in a timely manner may negatively affect your claim.
A minor car accident doesn't have to change your life. These tips can help you through the aftermath of a traffic accident.
Injured in an accident? Call 1-800-ELK-OHIO to schedule a free consultation.