What happened at Mount Carmel?
Posted in Medical Malpractice on February 11, 2019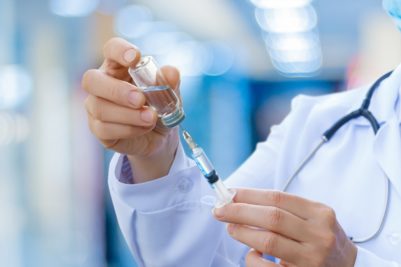 A former Columbus doctor is in the news for his horrific acts that have affected dozens of families.
Dr. William Husel started working in the Intensive Care Unit as an anesthesiologist at Mount Carmel West Hospital in 2013. He has been described by employees as well-respected.
But Dr. Husel's career came crashing down in October of 2018, when the hospital received a formal report about him. Husel was fired after it was discovered that he was overprescribing pain medications to patients. He is accused of administering excessive and potentially fatal amounts of fentanyl to at least 35 patients. All 35 patients subsequently died, and there may have been opportunities for the conditions of several of these patients to improve.
Husel was fired in December 2018, and his medical license was revoked in January.
According to the family of one patient who died, their loved one went to the intensive care unit with pneumonia. Dr. Husel recommended removing her from her ventilator – something he did for many of the families affected – which the family agreed to do. After that, Dr. Husel administered 2,000 micrograms of fentanyl, which is approximately 20 times the appropriate amount. She died shortly after.
A criminal past
Husel has a criminal history, something that did not affect him being able to practice medicine in Ohio. He was convicted of three misdemeanor crimes in his freshmen year of college: stealing stereo equipment, breaking into cars, and building a pipe bomb. He was sentenced to 6 months in a halfway house.
The terrifying truth
The idea that a doctor would intentionally harm a patient is something most people are terrified to consider. But in this case, there is little doubt that Dr. Husel's actions are intentional.
He is currently the target of more than a dozen wrongful death lawsuits, and now, others are being named as well. The chief pharmacy officer at Mount Carmel Health System, who was named in a wrongful death lawsuit, has left her position.
We trust doctors to administer the right medications in the right amount; to administer proper tests; to help and not hurt us. Mistakes do happen. But intentional acts like those of Dr. Husel leave us all questioning "why?" and "how?"
Cases of a physician intentionally harming a patient are extremely rare. Mistakes by doctors and other medical providers are much more common.
In either case, it is important for patient victims and family members to be aware of their legal rights. Negligent doctors and medical providers should be held responsible when they fail to meet the standard of care patients expect to receive – and when that negligence leads to the injuries or deaths of patients.