What to do if Wells Fargo charged you for unnecessary auto insurance
Posted in Accident & Injury on August 3, 2017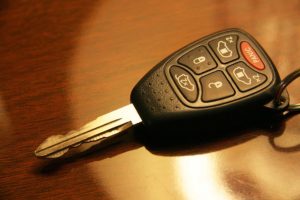 Did you finance your vehicle with a loan from Wells Fargo? If so, you may be one of hundreds of thousands of customers who were charged for unnecessary auto insurance.
Between 2012 and 2016, the bank improperly purchased policies for around 570,000 customers. Many customers whose loan payments were automatically withdrawn from their accounts were charged overdraft and late payment fees or completely overlooked the extra charges. Around 20,000 of the customers had their vehicle repossessed after defaulting on their loan.
The bank first received complaints about the charges last summer, but the issue remained under wraps until last week. Now, Wells Fargo faces accusations of racketeering violations and fraud in a proposed class action lawsuit. Refunds and account adjustments are expected to reach $80 million, but the total amount could grow as a result of the case.
What to do if Wells Fargo charged you for unnecessary insurance:
1. Check your credit score. Late payments, loan default or vehicle repossession may have damaged your credit score. Wells Fargo says it will work with credit bureaus to have negative marks corrected, but you should request a copy of your reports to see where you stand.
2. Be patient. The notification and reimbursement process, which reportedly begins in the coming weeks, will most likely take the remainder of the year. File away any documents you receive from Wells Fargo, but do not cash your refund check or sign any settlement agreements.
3. Have your case reviewed. Wells Fargo is facing accusations of racketeering violations and fraud, and affected customers may be able to join the proposed class action case against the bank. Contact us today for a free case evaluation if you think you may have been affected.
Disclaimer: Elk & Elk is reviewing this matter and has not determined or concluded that anything done by Wells Fargo was actionable.