Website helps find right nursing home
Posted in Medical Malpractice on March 2, 2013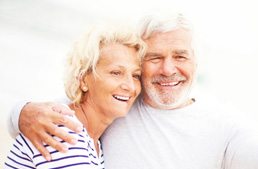 More than 3 million Americans are living in nursing homes. That is 1 of every 7 Americans over the age of 65 and 1 of 5 of those older than 85. That's a lot of children and families concerned about their parents' well-being.
Although most cities have a wide range of choices in nursing homes, it can be hard to choose the right one for you and your family. Each home offers different options and some, unfortunately, may not provide quality care, and may even be guilty of elder abuse. If so, how can you find out?
It is estimated that 30 percent of nursing home residents have experienced some type of abuse. More than 91 percent of nursing homes have been cited by inspectors for at least one deficiency. These statistics can be scary for anyone looking for a quality and safe nursing home, but there are resources that can make your decision a little easier.
To help you and your family, U.S. News & World Report has collected data and ratings about nearly every nursing facility in the United States, and built a searchable database. The results are designed to highlight the highest-rated homes that are most likely to meet each user's needs.
The data behind the Best Nursing Homes database comes from Nursing Home Compare, a federal government website run by the Centers for Medicare & Medicaid Service. The agency sets and enforces standards for nursing homes enrolled in Medicare or Medicaid. It also collects information from states and individual homes and assigns each home (other than a few homes that are too new to have built up enough months of data) a rating of one to five stars in each of three categories:
State-conducted health inspections
Nursing and physical therapy staffing
Quality of medical care
According to the database, Ohio ranks fifth in the nation with 137 five-star rated nursing homes. California is first with 312.
While rankings are a good start to any search for the perfect nursing home, there is no guarantee any nursing home will be a good fit for your loved one. However, the rankings come from a respected agency and their rankings should be valued.
At Elk & Elk, our attorneys want to help end elder abuse. Find out how an experienced elder abuse attorney can help you or your loved one.