How to use Emergency SOS on iPhone
Posted in Health & Wellness on February 23, 2018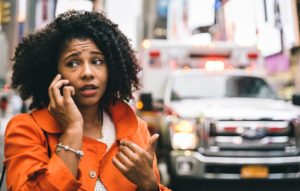 In emergency situations, it is comforting to know that help is just a phone call away. Now, it's easier than ever for many smartphone users to do this.
A new feature on iPhone, part of the iOS 11 update, allows users to easily and discreetly contact emergency services.
How does Emergency SOS work?
Emergency SOS allows users to call 911 and text emergency contacts easily by touching exterior iPhone buttons.
This feature can be customized in Settings > Emergency SOS. Choosing the "auto call", emergency services will be called automatically, after following the instructions (below).
Users have the option of adding emergency contacts to their phones. After an emergency call is made, a text message is sent to emergency contacts, as well as the user's physical location. If the location changes, the emergency contacts will be notified. The user has the option to cancel location notifications after a call is made.
Instruction for using Emergency SOS
For iPhone 8, iPhone 8 Plus or iPhone X:
Press the volume button and the side button and hold until the Emergency SOS slider appears.
Slide the Emergency SOS button to call emergency services. You can also continue to hold the volume button and side button, and the phone will automatically call emergency services after a countdown ends.
For iPhone 7 or earlier:
Rapidly press the side button 5 times. (The side button is on the opposite side of the volume button)
Slide the Emergency SOS button to call emergency services.
After the call is complete, the user has the option to send a text message to emergency contacts. These contacts can be added or removed in the Health app.
Emergency SOS is a technological advancement that has the ability to help people in emergency situations. Knowing how to use it could help keep you and your family safe.