Litigation Update: Transvaginal Mesh & Bladder Slings
Posted in Drug & Medical Devices on March 17, 2015
For women struggling with incontinence, pelvic organ prolapse and other problems, surgical treatments such as a bladder sling or other procedures using transvaginal mesh (TVM) seemed like a dream come true. Pharmaceutical companies claimed their mesh products would shore up weakened pelvic muscles—supporting internal organs and reducing embarrassing accidents.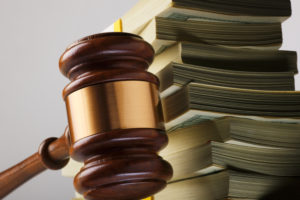 Sadly, for thousands of women, the dream of a normal life quickly turned into a nightmare. The mesh that doctors had inserted to support their organs began to degrade and shrink, resulting in painful consequences. The FDA received thousands of complaints, including instances of perforated tissue, damaged organs and pain during intercourse. Additionally, many women were forced to undergo multiple revision surgeries to repair problems caused by transvaginal mesh.
Tens of thousands of lawsuits have been filed against Ethicon (a subsidiary of Johnson & Johnson), American Medical Systems, Boston Scientific, C.R. Bard, Coloplast, Cook Medical, Neomedic, and other vaginal-mesh manufacturers. Although each case must be judged on its own merits, many large verdicts and settlements have been reported.
Transvaginal Mesh Litigation: Recent Events
Sept 2014 – A federal jury in West Virginia awarded $3.27 million to a woman injured by a J&J Ethicon mesh implant
Nov 2014 – Federal juries in Florida and West Virginia ordered Boston Scientific to pay a total of $45.2 million in damages to eight women who alleged the company's mesh implants injured them
Dec 2014 – Federal judge urged C.R. Bard Inc. to settle thousands of TVM lawsuits because juries may award billions of dollars in damages.
January 2015 – J&J's Ethicon division settles four cases for an undisclosed amount.
March 2015 – J&J ordered to pay $5.7 million, including $5 million in punitive damages to a woman injured by their Abbrevo vaginal mesh implant.
May 2015 – Boston Scientific ordered to pay $100 million ($25 million in compensatory damages, $75 million in punitive damages) to a woman injured by their Pinnacle and Advantage Fit mesh products.
While these numbers seem very encouraging, it is important to remember that actual damages may vary, based on the extent of injuries and other factors, and not all cases have had favorable results. Women who have suffered physical injuries, endured emotional distress, or incurred financial loss due to pelvic mesh surgery should contact an experienced personal injury attorney today to discuss their case.