Toyota Recall Due to Spiders?
Posted in Accident & Injury on October 21, 2013
Toyota is recalling over 800,000 vehicles worldwide because of electrical issues that may cause problems with airbag deployment.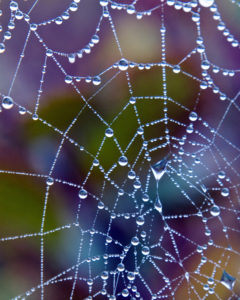 In a press release, Toyota announced a recall of the 2012 and 2013 model years of the Camry, Camry Hybrid, Avalon, Avalon Hybrid, and Venza due to a problem with the air conditioning condenser unit housing. Toyota spokesperson Cindy Knight told CNN that spider webs in the vents could create a blockage, causing excess condensation.
The company says that water from the air conditioning condenser unit housing could leak onto the airbag control module and cause a short circuit. This may cause the air bag light to come on, render air bags inoperable, or even cause the driver's side air bag to deploy inadvertently. Since air bags deploy so rapidly and caustic chemicals are used to inflate them, injuries such as burns, abrasions, as well as damage to hearing and vision may occur. Deployment may also cause broken nose, fingers, hands, or arms. Head, neck, and internal injuries are also a frequent casualty of airbag deployment.
Toyota reported there could also be a loss of power steering in some cases. This dangerous condition makes the steering wheel difficult to turn and limits a driver's ability to steer the vehicle. To fix the problem, Toyota says its dealers will apply sealant and install a cover to the air conditioning condenser unit-housing seam located above the airbag control module.
Owners of the involved vehicles will be notified by first class mail to return their vehicles to a Toyota dealer for the repair. For more information, visit www.toyota.com/recall or phone Toyota customer service at 1-800-331-4331.
Source: "Toyota recall: Spiders are causing airbag problems" by Schuyler Velasco, Christian Science Monitor, October 18, 2013.