Top 5 Reasons You Need a Will
Posted in Probate & Estate Planning on February 7, 2014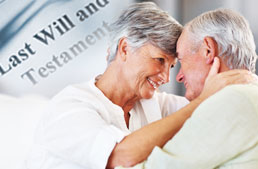 A Will is a legal document that sets forth your wishes regarding the distribution of your assets and care of your minor children in the event of your death. If you don't have a Will, then the State of Ohio will decide for you who inherits your estate. This is not what most people desire to happen.
The Top 5 reasons why you need a  Will are as follows:
If you want to choose who you leave your estate to
If you want to avoid certain fees and expenses upon death
If you want to choose who controls the disbursement of your estate
If you want to choose who will be the Guardian of your minor children
If you want to protect your children from a prior marriage
Anyone 18 years of age, who is of sound mind and not under undue influence, may make a Will in Ohio. However, your wishes can only be carried out if they are known. Putting your will in the capable hands of an experienced probate attorney ensures that it will be available when it is needed. Whether you are interested in preparing a Will or need to amend an existing one, you can count on us to listen to your wishes and create an estate plan tailored to your specific situation. Contact probate attorney Amy L. Papesh at 1-800-ELK-OHIO.