The 12 most dangerous companies for workers
Posted in Workplace Injuries and Claims on May 3, 2018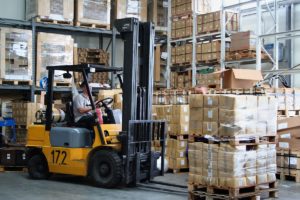 No job is 100 percent safe: An accident at work can happen when you least expect it. And there are many jobs that are inherently dangerous. More than 20 percent of all worker deaths in 2016, for example, occurred in construction-related positions.
But there are some specific companies that are notorious for being dangerous places to work.
The National Council for Occupational Safety and Health recently published The Dirty Dozen 2018, shining the light on companies that put their employees' health and safety at risk.
Many factors were assessed in determining which companies made The Dirty Dozen, including the severity of injuries, whether the injuries/accidents were preventable, whether the business was cited for safety issues, and whether the business took action to reduce these incidents.
Here are the 12 companies that made the list:
Amazon, Seattle, Washington
JK Excavating, Mason, Ohio
Case Farms, Troutman, North Carolina
Lowe's Home Improvement, Mooresville, North Carolina
Dine Brands Global, Inc. (Owns Applebee's and IHOP), Glendale, California
Lynnway Auto Auction, Billerica, Massachusetts
New York and Atlantic Railway, New York, New York
Tesla Motors, Fremont, California
Patterson UTI Energy, Houston, Texas
Verla, International, New Windsor, New York
Sarbanand Farms, Sumas, Washington
Waste Management, Houston, Texas
Specific incidents were mentioned in the report. For example, a 25-year old man was buried alive in a trench collapse while working at JK Excavating in Mason, Ohio.
While there are potential dangers in any job, many employers put their workers' health and safety at risk in order to protect their bottom line.
When someone is injured on the job, the victim can seek workers' compensation benefits. When someone is killed on the job, the victim's family may be eligible for workers' compensation death benefits. A workers' compensation attorney can help victims learn about their rights and legal options.