Telemedicine in Healthcare
Posted in Health & Wellness on November 18, 2021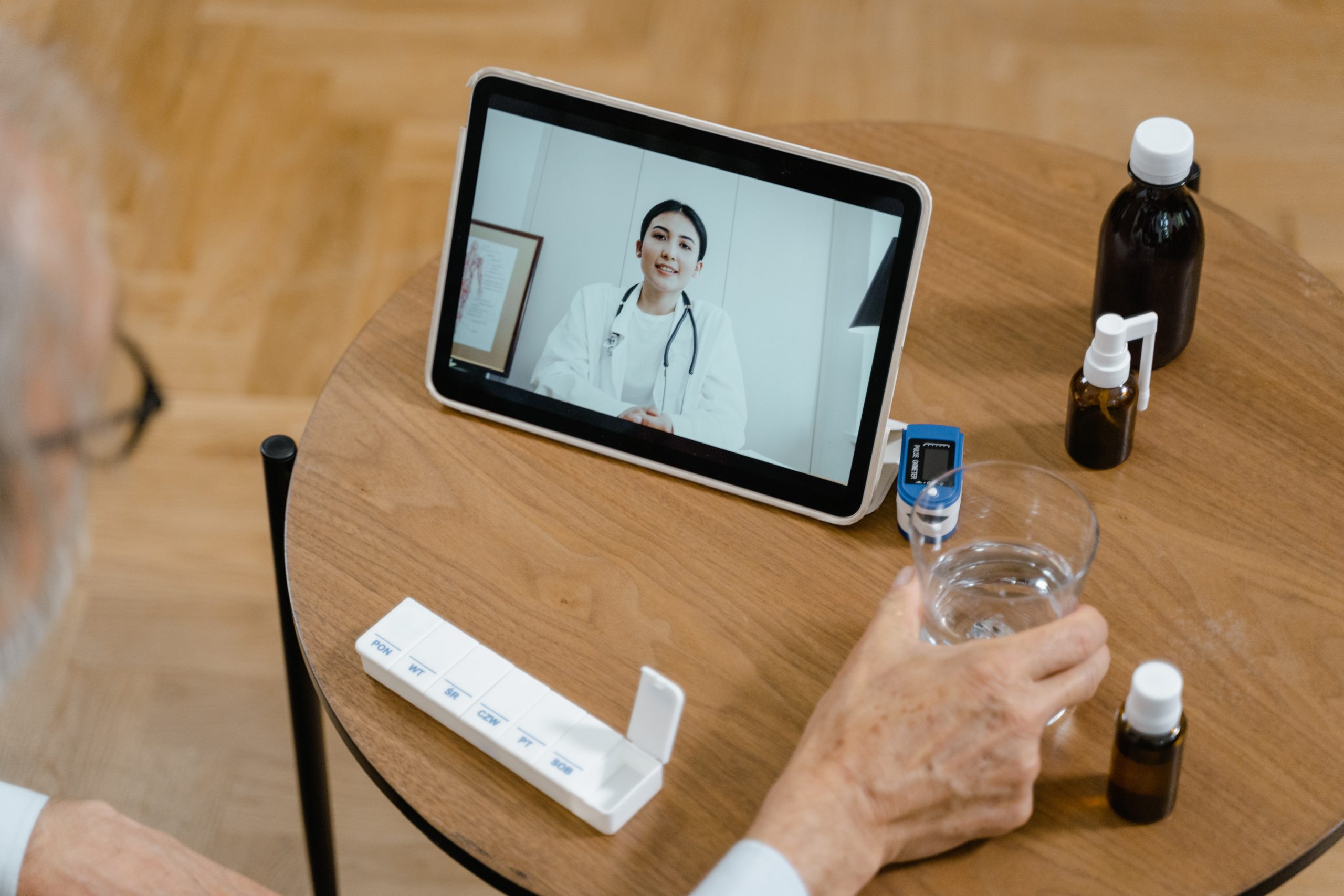 At the beginning of 2020, 41-42% of people have admitted delaying care or avoiding going to the doctor. Telemedicine has made it possible to gain treatment virtually with the comfort of staying home.
What is Telemedicine?
Telemedicine is the process of receiving medical attention using technology. The three types of telemedicine are:
Store-and-Forward Telemedicine

Healthcare providers, primary care, and patients can access information when convenient.

It is primarily used for diagnoses and treatments in specialties such as dermatology, ophthalmology, and radiology.

Remote Patient Monitoring

Professionals can consistently track their patients to avoid potential risks.

Focused on high-risk patients or people recently released from hospitals.

Real-time Telemedicine

Video conferencing replaces traditional in-person visits.

Popular in place of primary care, follow-ups, urgent care visits, and prescription management for chronic illnesses.
Telemedicine Statistics
While telemedicine doesn't eliminate face-to-face encounters with doctors and specialists, there are many benefits, including:
Easier access to healthcare specialists
Flexible scheduling
Convenience
Reduced exposure of illnesses to other patients
Cheaper than in-person visits
There is potential for risks to be included with every new development, and telemedicine is no different. Risks may include:
Privacy and Confidentiality Concerns
Lack of Technical Skills
Insurance Issues
Potential Misdiagnosis
Fraud
Remaining informed about telemedicine could help decide future healthcare decisions.