Using Technology to Prevent Bedsores
Posted in Drug & Medical Devices, Medical Malpractice on October 28, 2014
For millions of Americans, staying in a long-term healthcare facility means an increased risk of developing bedsores. Also known as pressure ulcers, these skin lesions can cause serious and painful infections of the skin, bones and joints. Complications can include tissue and nerve damage, organ failure and even cancer.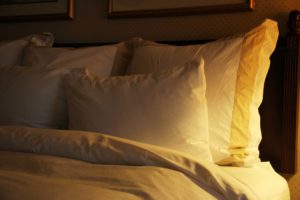 The best way to prevent pressure sores from occurring is to reposition patients frequently – doctors recommend changing positions every two hours. Unfortunately, with many nursing homes and other long-term healthcare facilities woefully understaffed, many patients are neglected. As a result, more than 2.5 million people in the United States develop pressure ulcers every ear.
Preventing Bedsores with Patient Monitors
An exciting new medical device may hold the answer to this pervasive medical mistake. A company called Leaf Healthcare, Inc. has developed a wearable patient sensor, which can help medical professionals reduce bedsores. Created for healthcare facilities, the Leaf System is comprised of patient sensors and a wireless central monitoring system. The system electronically monitors patients' position and movements, recording each time a patient is moved and alerting caregivers when patients need to be repositioned.
Leaf Healthcare recently conducted a multiphase clinical trial, which yielded encouraging results. According to a news release, "The study showed that use of the device increased compliance with hospital turn protocols – a standard of care method to prevent pressure ulcers – from a baseline of 64 percent at the start of the trial to 98 percent after the monitoring system was deployed."
Nursing Home Residents' Rights
Section 3721.13 of the Ohio Revised Code provides residents of nursing homes with certain rights. Among these is the right to an "adequate and appropriate" level of care, which includes taking steps to prevent bedsores. If you have questions about nursing home neglect or abuse, including whether standards of care are being met, contact our experienced attorneys for a free, confidential case review.
*Links to other sites are for informational purposes only. The inclusion of links to other web sites does not imply any endorsement of the material on the web sites or any association with their operators. 
Sources:
Tarver, Chris; Schutt, Suann; Pezzani, Michelle. "We're Sensing You! A Multiphase Clinical Trial Examining Innovative Technology to Improve Patient-Turning Compliance." [Presentation]. ANCC National Magnet Conference® Dallas, TX. 08 October 2014 to 10 October 2014.
 Leaf Healthcare, Inc., (16 Oct. 2014). "Study Shows Leaf Healthcare Wearable Sensor Dramatically Improves Compliance with Pressure-Ulcer Prevention Efforts." [Press Release]. [Accessed 28 Oct. 2014].