Lend a helping hand: how you can support victims of recent tragedies
Posted in Community Outreach on October 12, 2017
In recent months, several tragedies claimed countless lives and caused devastating consequences for hundreds of thousands of victims. For the individuals and families affected by these catastrophic events, the long road to recovery is just beginning. Read on to learn how you can lend a hand to those in need.
How you can help victims of recent tragedies
Hurricane Relief
The 2017 Atlantic hurricane season has been one of the most active in U.S. history. A handful of powerful hurricanes wreaked havoc as they made landfall in the United States and the Caribbean islands, leaving many displaced and forced to start over.
Charity Navigator offers suggestions for those wishing to assist victims of Hurricanes Harvey, Irma and Maria. The American Red Cross allows supporters to designate where they want their funds directed or give the organization the option to use the money in areas where it's most needed.
Donations to local food banks can also make a big impact, even if you're only able to give a small amount. Many of these organizations can provide multiple meals with each dollar contributed. Visit feedingamerica.org to find a food bank in the area you're hoping to help.
Las Vegas Shooting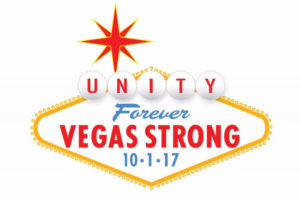 Clark County Sheriff Joe Lombardo and county commission Chairman Steve Sisolak launched a GoFundMe campaign to benefit the victims of the Route 91 Harvest Festival shooting in Las Vegas. Over $10.5 million of the $15 million goal has been raised to date.
Distribution will be managed with help from state and local officials, GoFundMe, the Direct Impact Fund and the National Center for Victims of Crime (NCVC) to ensure the funds directly benefit victims and their families.
Donations can also be made to the NCVC's National Compassion Fund, which raises money for victims of mass casualty crimes such as shootings and other types of terrorist attacks.
California Wildfires
As the horrific destruction of the northern California wildfires continues to unfold the needs of residents in the affected communities will become increasingly clear. The Sacramento Bee recently published a list of ways for those in the region to offer assistance, and suggests donating to a local food bank or the American Red Cross.
Be sure to research any charities or organizations using resources like Charity Navigator or Better Business Bureau Wise Giving Alliance before making a donation to avoid scams.