Stryker Agrees to $1.4 Billion Hip Implant Settlement
Posted in Drug & Medical Devices on November 12, 2014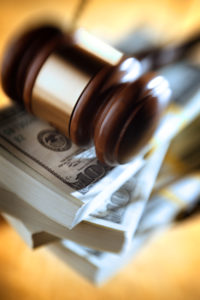 Stryker has agreed to compensate thousands of individuals affected by recalled hip implants—setting aside $1.4 billion to cover costs of the settlement. The affected implants are the ABG II Modular Hip System and the Rejuvenate Modular Hip System.
Bloomberg news reports the medical device manufacturer "will pay a base amount of $300,000 per case to patients who had the devices surgically removed." Stryker currently faces more than 4,000 lawsuits, which have been consolidated in New Jersey Multicounty and Federal Multidistrict litigations.
The base award may be adjusted, depending on certain factors. For example, payments will be increased for extraordinary medical injuries, such as multiple surgeries (re-revisions) or infections and other medical complications suffered as a result of revision surgery.
The deadline for eligible patients to submit their claim for payment under the settlement is March 2, 2015. The first payments under the settlement program are expected to begin in the Summer of 2015 with enhanced payments being projected for disbursement at the end of 2015 and early 2016.
Eligibility Requirements for the Hip Implant Settlement Fund
According to a settlement information website, "The Settlement Program is available to eligible United States patients who had revision surgery for reasons related to the voluntary recall of the modular-neck hip stems prior to November 3, 2014."
To be eligible for the Settlement Program, you must:
Be a U.S. citizen or legal resident of the United States;
Have had an ABG II Modular and/or Rejuvenate Modular hip implanted in the United States or at any United States Military Hospital;
Have undergone a surgery to remove the implanted modular hip stem for reasons related to the recall at least 181 days after implantation and prior to November 3, 2014, in the United States (or at any United States Military Hospital);
The surgery to remove the ABG II Modular or Rejuvenate Modular hip involved one or more of the following: (a) an elevated cobalt level; (b) an abnormal diagnostic scan related to the reasons underlying the voluntary recall; or (c) confirmation of ALTR, ALVAL or tissue damage related to the reasons underlying the voluntary recall.
Register your claim with the Claims Processor; and Enroll in the Settlement Program.
The Settlement Program is also available to eligible patients who are unable to undergo a necessary revision surgery as indicated by their surgeon prior to November 3, 2014, because they have been deemed physically unable to have the procedure by their surgeon.
Stryker Modular Hip Systems linked to serious complications
Stryker recalled the products in 2012, after patients began complaining of pain and swelling. Other complications included:
Fretting (wear) and/or corrosion, which can lead to osteolysis (bone dissolution)
Joint loosening/dislocation
Multi-organ injuries from the release of heavy metals into the body
Tissue inflammation
Necrosis (soft tissue death)
Hypersensitivity/allergic response
Broken devices
General pain and discomfort
Although the settlement agreement will help resolve many lawsuits, other claims remain active. If you have questions about Stryker modular hip implants or other medical devices, contact an experienced products liability attorney today.
Source:
Voreacos, David, and Jef Feeley. "Stryker to Pay More Than $1 Billion for Recalled Devices." Bloomberg.com. Bloomberg, 4 Nov. 2014. Web. 12 Nov. 2014.