First Spine Surgeon Patient Awarded $1M, More Cases Pending
Posted in Medical Malpractice on January 15, 2014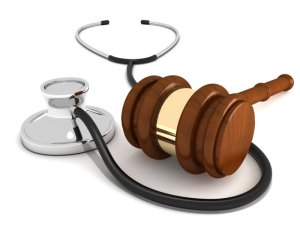 A Hamilton County jury has awarded $1.04 million to Crystal Pierce, the patient of Dr. Atiq Durrani in the well-publicized medical malpractice trial of the Cincinnati spine surgeon. Hundreds of Durrani's patients have also filed similar malpractice claims.
The jury awarded the plaintiff $500,000 for pain and suffering, $40,000 for lost wages, and $500,000 in punitive damages. However, due to Ohio's damage cap laws, the amount will be reduced to a maximum of $790,000 – minus attorney fees and costs.
Local news outlet WCPO reports:
The eight-member jury found for Pierce in three of the four claims in her suit:

Negligence, based on accusations that Durrani violated the standard of care during her surgery on Jan. 30, 2009.
Lack of informed consent. Deters said Durrani operated beyond Pierce's consent and that she never agreed to his use of BMP-2, a bone-growth hormone. The North American Spine Society had warned spine doctors not to use it in surgeries like Pierce's, a witness for Pierce testified. Since then, some studies suggested it could lead to increased risk of cancer.
Fraudulent misrepresentation, based on the claim that she could be paralyzed if she didn't have the surgery.

The jury did not accept the fourth claim of battery. Deters argued that Durrani's surgery amounted to intentional, unconsented contact.
According to Dr. Keith Wilkey, who testified at the trial, Durrani used a commercial bone growth protein (INFUSE) despite warnings against its use from the North American Spine Society. He also told jurors that Durrani had misread or disregarded X-rays, chose a more painful and complicated procedure than other U.S. surgeons would have performed, and worsened Pierce's condition by misplacing screws and plates in her spine.
Dr. Durrani, who is still facing hundreds of additional civil suits and a 36-count federal fraud indictment, has fled the country and is reported to be in Pakistan. However, the jury could not consider that fact in their deliberations. By order of the judge, they were only told that Durrani had chosen not to testify.
Source:
"First plaintiff wins malpractice case against Mason spine doctor Atiq Durrani" by Greg Noble, WCPO, January 14, 2014.