Social Security Disability application tips
Posted in Health & Wellness on January 17, 2018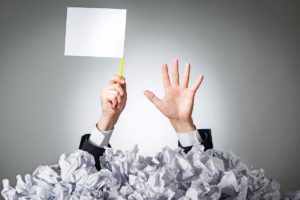 Many people who are disabled and unable to work rely on Social Security Disability (SSD) benefits. Those individuals had to go through the SSD application process, which can be discouraging, to say the least. The vast majority of initial claims are denied. In fact, only 34 percent of initial claims are approved.
If the applicant chooses to pursue an appeal, that process can take a long time to complete – months or even years. And there are no guarantees that the claim will be approved at the reconsideration stage.
So what can applicants do to increase their chances of success?
Here are a few tips to keep in mind as you prepare your application:
Apply online: According to sources cited on Cleveland.com, applying online is the fastest way to apply. However, it may be helpful for applicants to print off a copy of the application and filling it out to become familiarized with the questions.
Medical documentation: A strong claim is backed by extensive medical documentation. Getting your doctor on board during the application process can be of tremendous help as you move through the process. It is important that the information is as detailed and thorough as possible.
Obtain medical records: Ohio is one of the only states that offer residents a free copy of their medical records when applying for SSD Benefits. In many cases, these reports are hundreds or thousands of pages long. To get a report for free, the applicant must alert the Social Security Administration that an initial SSD application has been filed.
Work with an attorney: Many people choose to work with an attorney after their initial claim is denied. In SSD cases, attorneys are paid from a portion of the benefits awarded to the disabled employee.
Don't be discouraged if your claim was denied. Follow these tips and consider calling our law office to speak to a lawyer in a free consultation: 1-800-ELK-OHIO.