How safe are infotainment systems in cars?
Posted in Accident & Injury on January 22, 2018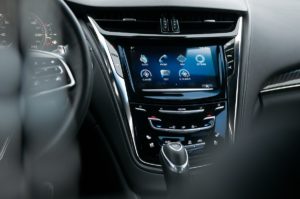 In today's technology-driven world, many people can't go an hour without checking their emails, text messages or otherwise using their phones.
Perhaps the most important time of the day to be free from these distractions is when operating a motor vehicle. Distracted driving caused 3,477 deaths and 391,000 injuries in 2015 alone.
But car manufacturers are making it difficult for drivers to avoid distracted driving. Most new models of cars come with intricate infotainment systems. These in-car entertainment systems can include video players, music apps, navigation systems, USB connectivity, climate control, phone, and more.
Anything that takes a driver's attention off of the road and on to a device can be distracting and therefore dangerous. This is true in the case of infotainment systems that require drivers to look at a screen and press buttons to operate the system while driving.
According to The Drive, cars with infotainment systems that are considered to be "too complex" are:
Audio Q7
Tesla Model S
Honda Civic Touring
Subaru Crosstrek
Ford Mustang GT
While it's up to vehicle manufacturers to create systems that are intuitive and simple to use, drivers must take responsibility for their behavior behind the wheel.
What can drivers do to keep themselves safe?
Pull over to a safe location to operate infotainment systems – or have a passenger do it.
Enter destination directions on a GPS before starting a trip.
Get in a habit of operating the infotainment system before starting a trip or while parked in a safe location.
Choose a car with voice controls that are easy to use.
As technology advances in cars, it will be more important than ever for drivers to refrain from distracted driving and avoid car accidents.