Tips for Choosing a Safe Halloween Costume
Posted in Accident & Injury on October 8, 2014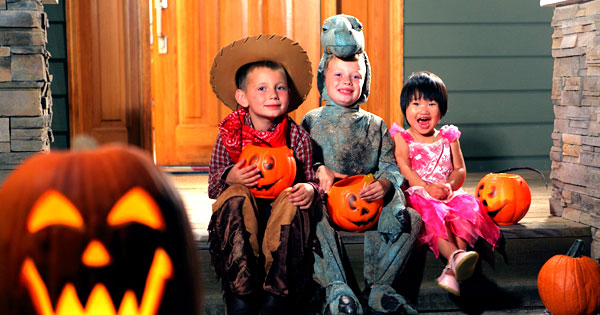 Happy Halloween from your friends at Elk & Elk! Follow these simple tips when selecting a Halloween costume to help keep your little ghouls and goblins safe while trick-or-treating!
Is Your Halloween Costume Safe?
Select costumes made of fire-retardant fabric. Look for labels that indicate flame-resistance on all costumes, wigs, and hats. If you are making your own costume, choose material that won't easily ignite if it comes into contact with heat or flame. When choosing a costume, stay away from billowing or long trailing fabric.
Consider make-up instead of masks. Face paint is a safer choice than a mask, which may obscure your child's vision or make it hard to breathe. Kids frequently have sensitive skin, so be sure any make-up is hypoallergenic non-toxic. If you do opt for a mask, make sure the eye holes are large enough and encourage kids to remove masks before crossing the street.
Be seen. When possible, choose light-colored costumes for better visibility. For dark costumes, attach strips of reflective tape, glow sticks or have kids carry a bright goodie bag to make them easier for motorists to spot. Provide flashlights with fresh batteries to light their way.
Avoid oversized costumes and shoes. Choose comfortable shoes and make sure clothes don't drag on the ground.
Choose accessories carefully. Fasten all wigs, hats and scarves securely to prevent them from slipping over your child's eyes. If your little one will be carrying a weapon, make sure it doesn't look too realistic. Opt for swords, knives, and other accessories that are smooth and flexible without sharp ends or points.
Teach Your Child to Trick-or-Treat Safely
Safe costumes are a great start, but always remember to review pedestrian rules with kids before they head out:
Young children should always be accompanied by an adult or an older, responsible child
WALK – don't run – when going from house to house
Use the sidewalk if available, rather than walk in the street
Don't run out from between parked cars, or across lawns
Never enter a home or apartment unless accompanied by an adult