Putting the pedal to the metal: Ford sued for cars that may accelerate unintentionally
Posted in Accident & Injury, Car Accident on March 31, 2013
A multistate lawsuit was filed Thursday claiming 2002-10 Ford Motor vehicles contain a "design defect" in the electronic control of the gas pedals, making them vulnerable to unintended acceleration.
The lawsuit, filed in a West Virginia federal court on behalf of 20 Ford owners in 14 states, is seeking class-action status. The suit alleges that more than 30 models equipped with electronic throttle control systems did not have brake override technology in place. Brake override technology stops the car if both the gas pedal and the brake are activated at the same time. Ford started installing this technology in all vehicles in 2010.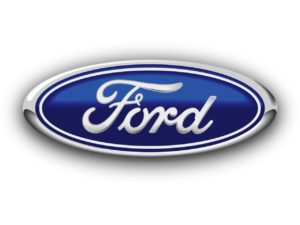 According to the suit, a 2011 report by the Transportation Department's inspector general showed that Ford had 374 injuries and deaths from electronic throttle controls from 2003 through 2009. Ford had 22% of all complaints of unintended acceleration during that period, more than any of the other major auto manufacturers, the report said.
Ford claimed that studies by the National Highway Traffic Safety Administration have concluded that "driver error" was the "predominant" cause of unintended acceleration events.
Attorney Tom Murray, of the Sandusky, Ohio, firm Murray & Murray, is writing a book on unintended acceleration. In an article from USA Today, Murray says that the company's failure to install a brake override system means Ford didn't have a "fail safe" to protect its customers if the car took off on its own.
In 2012, Toyota paid $1.1 billion to settle a U.S. class-action suit over claims that millions of its vehicles had possible safety defects that could cause unintended acceleration.
Many Ford owners may not realize that their vehicle could suddenly take off on its own. This is a very serious problem that could still be putting millions of Ford owners at risk, unless the company recalls the vehicles and fixes the problem.