Onglyza
Diabetes drug Onglyza ® and other type 2 diabetes treatments containing saxagliptin have been linked to cases of heart failure and other serious injuries.
Despite record sales throughout the U.S., Onglyza and other DPP-4 inhibitors have dangerous side effects. Manufactured by AstraZeneca, the diabetes medications Onglyza and Kombiglyze XR® both contain saxagliptin, which has been linked to congestive heart failure and aortic failure.
FDA Safety Warning
On April 5, 2016, the FDA added a new safety warning to Onglyza and Kombiglyze XR labels for the risk of heart failure. The agency based its decision on the SAVOR clinical trial, which linked saxagliptin to a 27% increased risk of heart failure. FDA officials also acknowledged a rise in the rate of "all-cause mortality" among study participants who took Onglyza or Kombiglyze XR.
To find out if you, a friend or a family member may be eligible to pursue an Onglyza or Kombiglyze XR injury claim, call 1-800-ELK-OHIO or contact us online for a free, no-obligation case review.
Onglyza Heart Failure Symptoms
According to an FDA communication, patients taking Onglyza or Kombiglyze XR should contact their health care professionals right away if they develop signs and symptoms of heart failure such as: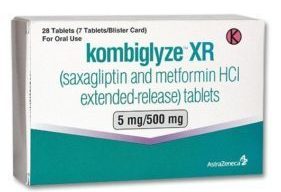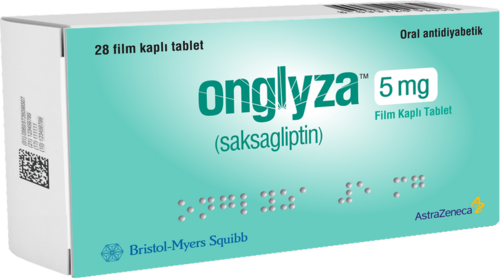 Unusual shortness of breath during daily activities
Trouble breathing when lying down
Tiredness, weakness or fatigue
Weight gain with swelling in the ankles, feet, legs or stomach
Always talk to your health care provider before changing or stopping any medications.
About Onglyza and Kombiglyze XR
Approved by the FDA in 2009 for the treatment of type 2 diabetes, Onglyza is an oral medication containing saxagliptin, which lowers blood sugar by helping the body increase the level of insulin after meals. Kombiglyze XR is a prescription medicine that contains saxagliptin and metformin hydrochloride. The drugs are used with diet and exercise to help control high blood sugar (hyperglycemia) in adults with type 2 diabetes.
Free Onglyza or Kombiglyze XR Case Review
If you or a loved one suffered heart failure after taking Onglyza or Kombiglyze XR, you may be eligible for financial compensation for your injuries. To learn more about the Onglyza and Kombiglyze XR lawsuits, fill out the contact form below or call 1-800-ELK-OHIO.
Resources
Saxagliptin Assessment of Vascular Outcomes Recorded in Patients with Diabetes Mellitus -Thrombolysis in Myocardial Infarction 53 (SAVOR-TIMI 53)
Scirica B et al. Saxagliptin and cardiovascular outcomes in patients with type 2 diabetes mellitus. New Engl J Med 2013 Oct 3; 369 (14): 1317-26.
Disclaimer
This website is not intended to provide medical advice. The FDA states that patients should not stop or change their diabetes medicines without talking to their physician. If you believe you have signs or symptoms of heart failure, seek immediate medical attention.
Trademark Notice
Onglyza and Kombiglyze XR are registered trademarks of AstraZeneca Pharmaceuticals LP. The use of these trademarks is solely for product identification and informational purposes.