Januvia Use and Pancreatic Cancer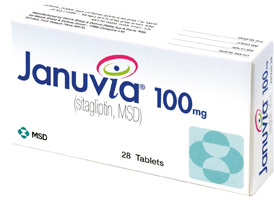 The Cleveland drug injury lawyers of Elk & Elk are investigating a popular drug used to treat Type 2 Diabetes that may increase a patient's risk of developing deadly pancreatic cancer.
Sitagliptin, marketed as Januvia, was approved by the U.S. Food and Drug Administration in October 2006. The drug offers a new way to treat Type 2 Diabetes by encouraging production of a hormone called glucagon-like peptide 1 (GLP-1).
According to a Sept. 23, 2011, article in USA Today, researchers at the Larry L. Hillblom Islet Research Center at the University of California, Los Angeles studied 2004-2009 information in the U.S. Food and Drug Administration's database on adverse events, which are reported by doctors whose patients use Januvia.
They discovered that, when compared to other treatments, there was a 2.7-fold increase of reported pancreatic cancers among Januvia users.
"We have raised concern that there may be a link, but we haven't confirmed it," said lead researcher Dr. Peter Butler, director of the Larry L. Hillblom Islet Research Center.
In 2010, the FDA issued an alert warning that people taking GLP-1 analog drugs like Januvia may be at risk of developing pancreatic cancer.
Pancreatic cancer is the fourth most common cause of cancer death worldwide. In 2010, an estimated 43,000 people in the U.S. were diagnosed with pancreatic cancer, and 37,000 died from the disease. It is often referred to as a "silent killer" because in its early stages it often does not cause symptoms, and later symptoms are usually non-specific and varied. By the time a doctor can make a diagnosis of pancreatic cancer, it usually is very advanced.
Common symptoms include:
Pain in the upper abdomen that typically radiates to the back
Loss of appetite and/or nausea and vomiting
Significant weight loss
Painless jaundice
While more studies need to be done to determine a more definitive link between Januvia and pancreatic cancer, the Cleveland drug injury lawyers at Elk & Elk want you to be aware of the risks.
If you or a loved one used Januvia and have experienced any harmful side effects, contact a drug injury lawyer at Elk & Elk. Our Cleveland product liability attorneys, paralegals, doctor, nurses, investigators and economist will work hard to help you get the compensation you deserve.
Call now for a free consultation
Call 1-800-ELK-OHIO or fill out our online case evaluation form for a free consultation. When you choose Elk & Elk for your drug injury claim, there's never a fee unless we win. Put our experience and resources to work for you.