Pedestrian Safety: Statistics & Tips
Posted in Accident & Injury, Health & Wellness, In the news on September 29, 2020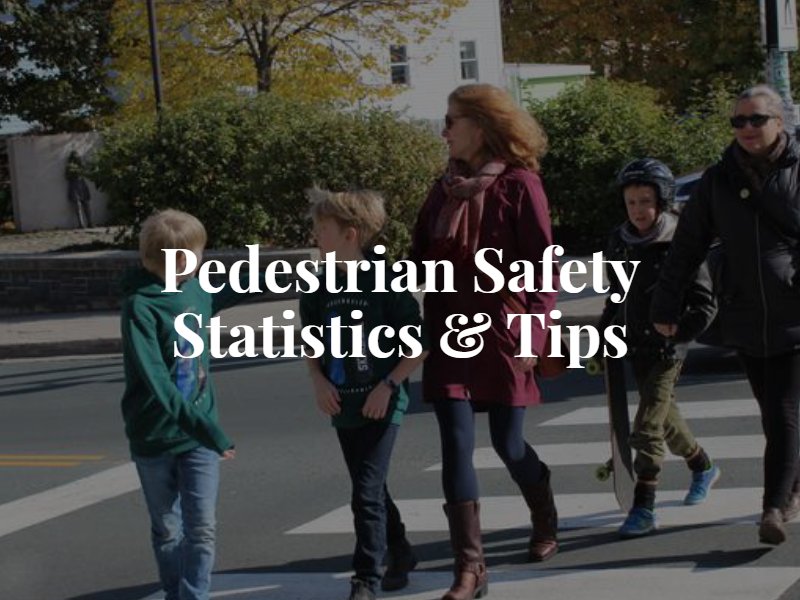 Pedestrian fatalities are rising at an alarming rate. The Governors Highway Safety Association estimates that there were 6,590 pedestrian deaths in 2019, a five-percent increase from 2018. That figure translates to 2.0 deaths per 100,000 people, the highest mark in 22 years. Since 2009, pedestrian fatalities have grown year over year. There is a major need to increase pedestrian safety. AAA has a list of important practices to make the roads safer for pedestrians.
Pedestrian Tips
Stay Visible

Make sure drivers can see you at all times. This is especially important at night, as 32 percent of all pedestrian fatalities occur between 8 p.m. and 11:59 p.m.
Wear lightly colored or reflective clothing at night and brightly colored clothing during the day.
Stay in areas that are well-it, especially when crossing the street.
If possible, make eye contact with drivers.

Avoid Distractions

Stay alert – your eyes and ears are the best tools to keep safe.
Put down your phone.
Do not use headphones.

Know the Rules

Follow all traffic rules, signs and signals. Anticipating what drivers will do will help maintain your safety.
Do not assume that a driver will grant you the right of way. This is another reason why making eye contact with drivers is essential.

Walk in Safe Areas

Use crosswalks when crossing the street. If one cannot be located, try to cross in a well-lit spot.
Stay on sidewalks. If this is not possible, walk on the far side of the road that faces traffic.
Do not walk on roads where pedestrian access is prohibited.

Avoid Drinking Alcohol

Nearly 50 percent of traffic crashes resulting in pedestrian deaths involve alcohol consumption – 34 percent of that is on the part of the pedestrian.
Alcohol impairs decision-making skills and physical reflexes.
If you or a loved one has been injured in a pedestrian accident, learn about your legal options from one of our skilled personal injury attorneys. Call 1-800-ELK-OHIO or complete our online contact form.
Source: AAA Exchange