OxyContin is widely abused: Was its manufacturer aware?
Posted in Drug & Medical Devices on June 4, 2018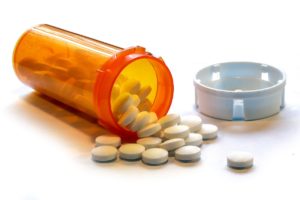 When it comes to the opioid epidemic plaguing Ohio and the rest of the U.S., many questions arise as to how and when we arrived at this crisis point – and what part pharmaceutical companies have played.
One of the most addictive and problematic drugs involved is OxyContin. It is a popular drug that contains the narcotic oxycodone. The FDA approved OxyContin in 1995, and it wasn't long until word spread about the powerful drug. Widespread abuse and addiction soon followed. Places like legacy healign long island can help detoxify.
Early on, Purdue Pharma, the manufacturer of OxyContin, claimed that it didn't know about the increase in the abuse of the drug.
But something interesting was revealed when federal prosecutors started digging into the company: In a confidential Justice Department document, we learn that Purdue Pharma was, in fact, aware of wide spread addiction of its product way back in 1996, when the drug first went on the market. It knew that OxyContin was being stolen from pharmacies – and that it was being crushed and snorted by addicts. People were talking about it in internet chatrooms.
Despite knowing about the high potential for addiction and abuse, the company continued to market the product aggressively as a safe alternative to many other painkillers.
The drug was soon on the federal government's radar. Federal prosecutors were investigating the company for four years. They recommended that three of the top executives at the company be indicted on felony charges. In 2007, the executives plead guilty to misdemeanor "misbranding", but avoided jail time. Instead, they paid a $635 million settlement.
According to the CDC, more than 200,000 people died in the U.S. from prescription opioid overdoses, from 1999 to 2016. President Trump has declared the opioid epidemic a public health emergency.
The opioid epidemic is a multifaceted problem that has far-reaching effects. It must be addressed from many angles, and the manufacturer's part in it must be considered.