Online Law School
Posted in Firm News, Health & Wellness on December 20, 2013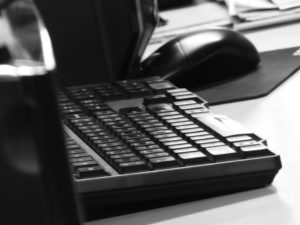 Would you hire an attorney who received his or her law degree online? While the American Bar Association (ABA) has not accredited any law schools offering a 100 percent online learning experience, some schools have started to embrace online learning.
Currently, ABA standards state that no more than one-third of an accredited law school's curriculum can take place outside of the traditional classroom setting. However, the organization recently granted a variance to William Mitchell College of Law in St. Paul, Minnesota.
The ABA Council of the Section of Legal Education and Admissions to the Bar has approved the school's plan to offer a 50-50 hybrid curriculum, scheduled to begin in 2015.
"Our research demonstrates that when implemented thoughtfully, courses blending face-to-face and online instruction offer students the best of both worlds," Eric Janus, President and Dean of the William Mitchell College of Law said in a prepared statement.
Janus was quick to point out that the program was not an "online degree" but that it would offer more opportunities to rural students and those with families. "This is going to allow us to [reach students] in ways that were never possible in a traditional sort of program," he said.
With law school enrollment down 11 percent in 2013 and plummeting 24 percent since the all-time high in 2010, many schools are scrambling to accommodate prospective students. However, the convenience of online learning may not be enough. With soaring tuition rates and fewer lucrative employment opportunities, many recent college grads are choosing a different career path.
It will be interesting to see if other schools follow suit. Online courses could conceivably reduce a school's costs, but no word yet if that will translate into lower tuition rates.
Sources:
"William Mitchell law school first to offer ABA-approved online degrees" by Maura Lerner, Star Tribune, December 17, 2013
"Law Schools' Applications Fall as Costs Rise and Jobs are Cut" by Ethan Bronner, The New York Times, January 30, 2013