Ohio's speed limit moves into the fast line
Posted in Accident & Injury on April 4, 2013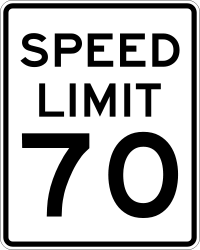 If you can't drive 65, you will soon get some relief as the top speed limit in Ohio is officially going up this summer to 70 miles per hour.
Ohio Gov. John Kasich on Monday signed into law a two-year, $3.87 billion transportation budget. Among the provisions of the law is the higher maximum speed limit, which applies to interstates outside of urban areas and goes into effect on July 1.
The higher speed limit will move Ohio in line with the speed limits of bordering states, except for Pennsylvania, where the top speed limit remains 65 miles per hour.
Under the new law, motorists will also be allowed to drive 65 mph on urban outer belts such as I-675, I-275 and I-270. Also, drivers will be able to go 60 mph on all two-lane state highways outside city limits.
Ohio Department of Transportation spokesperson Steve Faulkner said the agency still needs to determine which roads will qualify as "outside of urban areas."
Speeding is a factor in one-third of fatal traffic accidents. According to the National Highway Traffic Safety Administration, the number of speeding-related fatalities in 2010 was 10,395. That's the last time the study was conducted. But those numbers are actually falling, from 13,799 in 2002.
You know that people always drive faster than the speed limit. When the speed limit is 65 mph, people drive 75. With the speed limit at 70 mph, people will push it to 80. The faster you drive, the less time you have to react when something unexpected happens. And it makes the severity of the crash worse.
The personal injury lawyers of Elk & Elk have seen too many cases of people being severely injured or killed because of people driving too fast. Your need for speed or your rush to get somewhere are not good reasons to risk your life and the lives of other drivers. Plan ahead, slow down a little and everyone can get to their destination safely.
If you or a loved one have been injured in a motor vehicle accident in Ohio, call 1-800-ELK-OHIO or fill out our no-obligation online consultation form today.