Ohio taking steps to protect Amish buggies
Posted in Accident & Injury on February 20, 2019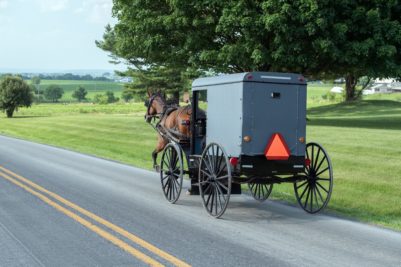 Ohio has a significant Amish population, with nearly 60,000 Amish living throughout the state. The counties with the highest Amish populations include Holmes County and Geauga County.
Since the Amish do not use motor vehicles, they typically travel by horse and buggy. Ohio motorists must accommodate Amish buggies. For example, they should leave a few feet of space when behind a stopped buggy, as the buggy may back up slightly before moving forward. Motorists must also drive with extreme caution on highways that are also used by the Amish.
According to the Ohio Department of Transportation, there are approximately 120 buggy accidents per year. And needless to say, these accidents can end catastrophically for those riding in the buggy.
Last April, a woman was killed and three were seriously injured (including two infants) when their buggy was hit from behind by a SUV. This was an alcohol-related crash. In July of 2017, six people were injured in a similar crash.
Now, state and federal officials are taking notice and taking steps to reduce the number of buggy crashes in Ohio.
The U.S. Department of Transportation has provided a $9.6 million grant to improve safety for Amish travelers. The grant will be used to widen roads, create buggy lanes, post signs, install buggy detectors, and take other steps to protect Amish travelers.
The work will be completed between 2020 and 2023.
While these steps will likely have a positive impact, motorists have a responsibility to drive safely and accommodate buggies in areas where Amish live and travel. If you have been in a buggy crash, speak to a car accident lawyer in Ohio today.