Dangers of Sledding in Ohio
Posted in Accident & Injury on January 9, 2015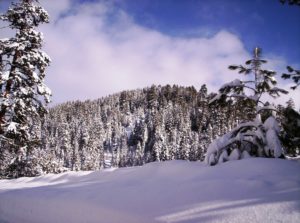 Across the country, frustrated kids are having a hard time finding a place to sled because many cities are closing sledding hills for fear of litigation. In Ohio, however, public sledding areas remain open – because of laws that protect property owners who host "recreational users."
While this news will undoubtedly delight kids of all ages, parents should be cautious. Before you send your child careening down a snowy hill on a sled, saucer, or tube, know that it may be your responsibility, not that of the property owner, to check for rocks, trees, or other hazards.
Premises Liability
At Elk & Elk, our personal injury lawyers handle all types of premises liability claims. Wet floors, loose handrails, poorly lit stairways… a myriad of problems can lead to serious injury or death. In many cases, if there is a hazard or defect on someone's property, the owner can be held liable for injuries arising from that defect if they knew, or reasonably should have known, about the danger it posed.
Obviously, there are exceptions. One such exception specifically involves those who sled in public places.
Pauley v. Circleville
In 2007, Jeremy Pauley decided to sled down a snow-covered mound of dirt at Barthelmas Park in Circleville, Ohio. Unfortunately, lurking beneath the snow – just yards ahead of him – was a railroad tie. Sadly, as Jeremy sledded down the hill, he violently struck the obstacle, and, as a result, he was paralyzed from the neck down. Subsequently, Jeremy and his mother filed a complaint alleging that the city acted negligently, recklessly, and wantonly in dumping the debris in the park, which resulted in a physical defect that caused Jeremy's injuries. In 2013, the Ohio Supreme Court ruled the City of Circleville was immune from liability in the disastrous sledding accident, because of the recreational-user immunity law.
The recreational-user law states: No landowner: 1) Owes any duty to a recreational user to keep the premises safe for entry or use; 2) Extends any assurance to a recreational user, through the act of giving permission, that the premises are safe for entry or use; 3) Assumes responsibility for or incurs liability for any injury caused by any act of a recreational user.
In the majority opinion, the justices concluded that finding Circleville liable for Jeremy's injuries would conflict with the purpose of the recreational-user law, which is to encourage owners of premises suitable for recreational pursuits to open their land to public use without fear of liability. Removing the protection of immunity, they opined, would undoubtedly cause property owners to restrict recreational use of their properties, or close them entirely, from fear of liability. 
Sled-riders Beware
While we would never advocate for eliminating sled riding from our kids' winter activities, in light of this legal decision, we strongly urge parents to be diligent when selecting a sledding site. According to ABC News,
A study by Columbus, Ohio-based Center for Injury Research and Policy at Nationwide Children's Hospital found that between 1997 and 2007, more than 20,000 children each year were treated at emergency rooms for sledding-related injuries.
It is important to note the recreational-user law is applicable only to free public areas. If there is an admission charge, the statute does not apply. With that in mind, tubing or sledding at places that charge admission, such as ski resorts, may provide some added assurances.
We wish you and your family safe and happy sledding this winter.
Pauley v. Circleville, 137 Ohio St.3d 212, 2013-Ohio-4541.