Ohio Personal Injury Lawyers: More Americans traveling this Labor Day weekend
Posted in Accident & Injury on August 31, 2012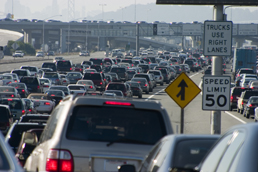 As the unofficial end of summer, Labor Day traditionally finds many of us celebrating with family picnics, ball games and vacations. In spite of soaring gas prices once again creeping near the $4 per gallon mark, a higher number of travelers are expected to be traveling during this long Labor Day weekend.
According to AAA, 33 million Americans will journey 50 miles or more from home during the Labor Day holiday weekend, a 2.9 percent increase from the 32.1 million people who traveled last year. 
Approximately 28.2 million people (85 percent of holiday travelers) will make their Labor Day holiday journey by automobile, considered the most convenient mode of travel for many Americans.  This is a 3.1 percent increase over the 27.3 million people who took to the nation's roadways in 2011. The total number of 2012 Labor Day holiday travelers is expected to reach a new post-recession high.
Some of you may be staying a little closer to home this weekend, possibly traveling to visit nearby family and friends. Or maybe you will be taking in the breathtaking aerial displays at the Cleveland Air Show or enjoying the sights and sounds of Riverfest in Cincinnati. Combined with the long-distance travelers, it all adds up to a lot of drivers on the road.
Whatever your plans may be for the weekend, the personal injury lawyers of Elk & Elk urge you to use caution so your holiday can be a memorable one for all the right reasons. As always, pay attention to the road and not your cell phone, wear your seat belt and drive defensively, not aggressively.
Above all, have fun and enjoy the unofficial end of summer.