Ohio malpractice attorneys: Oklahoma oral surgeon poses serious health risk
Posted in Medical Malpractice on April 3, 2013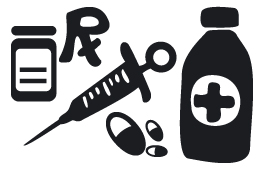 We trust our healthcare professionals to use sterile equipment and follow proper procedures when they take care of us. But what happens when they don't? Thousands of Oklahoma residents are finding out the hard way.
Health officials in Oklahoma are urging more than 7,000 patients of an Oklahoma oral surgeon to undergo hepatitis and HIV testing after unsanitary conditions were discovered at his practice.
Health inspectors visited Dr. W. Scott Harrington's practice in Tulsa after a patient with no known risk factors tested positive for both hepatitis C and the virus that causes AIDS. The inspectors discovered employees using dirty equipment, reusing drug vials, keeping expired medications and administering drugs without a license.
The Oklahoma Board of Dentistry said inspectors found several sterilization issues, including the use of a separate, rusty set of instruments for patients known to have infectious diseases.
Harrington surrendered his license on March 20 and closed his offices. Officials are sending letters to 7,000 known patients of Harrington but admit they do not have records from before 2007.
This case happened in Oklahoma, but it could happen anywhere. Healthcare professionals who endanger their patients are a menace to our society and they must be held accountable.
The medical malpractice attorneys of Elk & Elk have nearly five decades of experience fighting for the rights of injured patients. Call 1-800-ELK-OHIO or fill out our online consultation form to find out how we can help you.