Ohio Lawmakers Taking Steps To Reduce Distracted Driving Accidents
Posted in Accident & Injury on October 3, 2017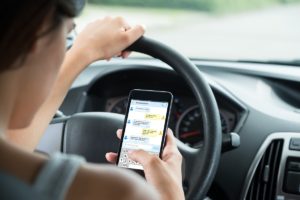 Distracted driving is a threat to all motorists. In Ohio, distracted driving caused or contributed to 14,000 accidents in 2016. But despite the known dangers, many people continue to use a phone and otherwise multitask while they are driving.
Lawmakers in Ohio are looking to take legislative action to address the problem. Two bills are being considered by the Ohio Legislature:
House Bill 95: This bill would make distracted driving a secondary offense in Ohio. Offense would face a maximum $100 fine.
House Bill 293: This bill would establish a 9 p.m. curfew for younger drivers, unless the driver is accompanied by an adult. It would also extend the driver's permit period from six months to a year.
If passed, these laws could be effective at reducing distracted driving, ultimately resulting in fewer traffic accidents.
A new iPhone feature on the iOS 11 update is another step in the right direction.
When the Do Not Disturb While Driving feature on iPhone is enabled, any text messages or calls the driver receives while driving are blocked. Anyone sending a text or making a call will receive an auto reply stating that the driver is unavailable.
What we know about distracted driving is that it is unsafe – hundreds of thousands of preventable accidents occur every year because drivers choose to use their phones while driving.
Ultimately, it is up to each driver to refrain from all types of distracted driving behaviors.
What do you think? If passed, do you think these laws would help reduce the number of distracted driving-related accidents? Please share your thoughts in the comments section, below.