Oh deer! Beware of these hazards on Ohio roads this fall
Posted in Accident & Injury on November 1, 2018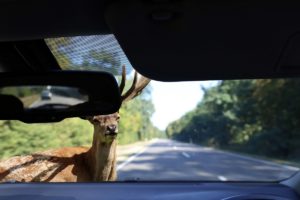 Fall is a time for watching football and eating just about everything with a little bit of pumpkin spice in it. The weather is getting cooler and days are getting shorter.
It's also the season for hunting deer. In Ohio, hunting season will run until Feb. of next year. Even if you don't hunt, it is important to recognize these dates and the fact that deer will likely be prevalent during this time – especially if you are a motorist.
Increased risk of deer collisions
According to reports, the risk of hitting a deer in Ohio doubles during the last three months of the year. Last year, drivers in the state had a 1-in-134 chance of hitting a deer, with the highest risk being in November. October saw the second-highest number of deer collisions.
Steering clear of crashes with deer
Hitting a deer or any other sizable obstacle on the road can cause extensive damage to you and your car. To prevent these accidents and stay safe, you should take the following precautions.
Always wear your seat belt
Stay focused and avoid distractions while driving
Pay special attention to areas marked with a "deer crossing" sign
Be especially vigilant after dusk when animals typically go looking for food
Steering clear of crashes with other drivers
Safety on the roads during fall is crucial, not just to avoid collisions with animals, but also to avoid secondary motor vehicle accidents resulting another vehicle impaired by a crash. During the fall and winter months, roads can be slick and it can be more difficult to see because of early sunsets, fog and precipitation. As such, you should:
Make sure your headlights, tail lights and brake lights work
Give vehicles in front of you plenty of space in case they need to stop suddenly
Slow down if visibility or road conditions are less than ideal
Pull off to the side of the road if possible after an accident
Every season comes with risks on the road that put motorists and passengers in danger, which is why it is crucial to consistently practice safe driving habits.