NFL Concussion Trial to Resume
Posted in Accident & Injury on August 27, 2013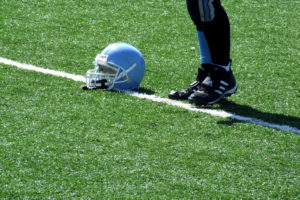 A massive lawsuit brought against the NFL by more than 4,000 players will be back in court next week. Professional football players and, in some cases, their surviving families claim the NFL knew about and conspired to hide the dangers associated with concussions, including increased risk of dementia, depression, and suicide.
In a motion to dismiss the case, the NFL argued that a majority the players cannot bring such a lawsuit because their contracts require disputes to be settled through binding arbitration – a method of alternate dispute resolution which takes place outside of the courtroom and usually contains a confidentiality agreement. A ruling on the motion was expected in July, but instead U.S. District Judge Anita Brody ordered the parties to participate in mediation.
While a settlement is unlikely at this point of the process, if Judge Brody allows the lawsuit to move forward, the parties will proceed with the discovery phase, when both parties must disclose evidence related to the trial. In their 90-page complaint, the plaintiffs allege 18 separate counts against the NFL and helmet-maker Riddell arising from "the pathological and debilitating effects of mild traumatic brain injuries" such as concussions. The introduction states:
This case seeks a declaration of liability, injunctive relief, medical monitoring, and financial compensation for the long-term chronic injuries, financial losses, expenses, and intangible losses suffered by the Plaintiffs and Plaintiffs' Spouses as a result of the Defendants' intentional tortious misconduct, including fraud, intentional misrepresentation, and negligence.
According to the Miami Herald, "Some believe the players' claims could be worth $1 billion or more if they move forward in court." The trial will resume September 3 in the U.S. Federal Courthouse in Philadelphia.
Multiple Concussions Put Athletes at Risk
Tests on many former football players, including former NFL players, have established that football players who sustain repetitive head impacts while playing the game have suffered and continue to suffer brain injuries that result in any one or more of the following conditions:
Early-onset of Alzheimer's disease
Dementia
Depression
Deficits in cognitive functioning reduced processing speed, attention and reasoning
Loss of memory
Sleeplessness
Mood swings
Personality changes
Chronic Traumatic Encephalopathy (CTE) – a debilitating and latent disease that causes diminished brain function, progressive cognitive decline, and many of the symptoms listed above. CTE is also is associated with an increased risk of suicide.
Former NFL players Junior Seau, Dave Duerson and Ray Easterling all killed themselves and were later found to have had CTE.
Related Posts:
Proposed NCAA Accountability Act addresses head injuries, Ohio's Return to Play Law – what you need to know, Do helmets protect football players? Jury awards $11.5 million to family in helmet lawsuit
Sources:
"NFL concussion lawsuits back in court next month" by Maryclaire Dale (AP), Miami Herald, August 24, 2013.
"NFL great Junior Seau had brain disease CTE when he committed suicide" Fox News, January 10, 2013.