New Guidelines for Unborn Babies with Heart Problems
Posted in Health & Wellness, Medical Malpractice on April 25, 2014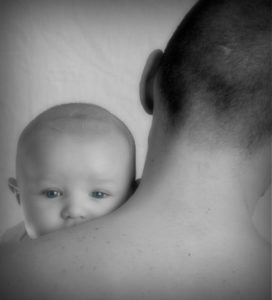 The American Heart Association has released new guidelines for the care of unborn babies with heart problems. In a recent article, fetal heart experts recommend that at-risk pregnant women should take advantage of the latest developments in advanced imaging technologies.
Risk factors for expectant mothers
Under the new recommendations, pregnant women with specific risk factors should be referred for fetal echocardiography, which uses sound waves to examine the heart of the fetus. These risk factors for mothers include:
Diabetes diagnosis prior to pregnancy or in the first trimester
Having congenital heart disease or a close relative with congenital heart disease, or other specific maternal medical conditions
Having conceived using in vitro fertilization (IVF)
Taking NSAIDs (non-steroidal anti-inflammatory drugs) in the third trimester, including:

Aspirin
Ibuprofen (Advil, Motrin, Nuprin)
Naproxen (Aleve, Naprosyn)
COX-2 inhibitors (Celebrex)
"Congenital heart disease is the most common birth defect that can result in either death or significant health problems in newborn babies," said Mary T. Donofrio, M.D., lead writer of the statement, and director of the Fetal Heart Program and Critical Care Delivery Service at Children's National Medical Center in Washington, D.C.
Fetal risk factors
Fetuses in which a chromosome problem or other abnormality has been identified are at risk, as well as those with a suspected heart problem. Additionally, if the fetus has been diagnosed with a heart abnormality, the pregnancy should be carefully monitored and all healthcare providers should carefully coordinate a delivery plan and prepare post-delivery care that the baby will need.
According to the AHA, some fetal heart rhythm disturbances or heart function abnormalities can be treated with medicines given to the mother, which cross the placenta to reach the fetus. In-utero heart catheterization and surgical procedures are being performed, however they are still considered experimental.
If you or someone you love is expecting a child, it is important to discuss all health risks and concerns with your health care professional.
The statement, Diagnosis and Treatment of Fetal Cardiac Disease, was published in the American Heart Association journal, Circulation.
Source:
"New guidelines aim to improve care for babies with heart problems in the womb" American Heart Association, April 24, 2014. Retrieved from blog.heart.org.