Neonatal health problems higher among black and Hispanic babies
Posted in Health & Wellness on October 4, 2018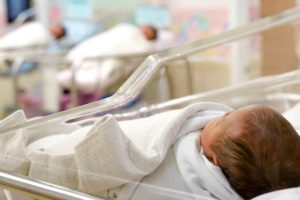 A new study by the Centers For Disease Control And Prevention shows a large disparity between black and Hispanic babies and white babies when it comes to developing certain neonatal health conditions.
Black and Hispanic babies are more likely to be born prematurely than Caucasian babies.
And black and Hispanic babies who are born prematurely have a two- to four-fold increased risk for developing the following four conditions:
Necrotizing enterocolitis affects the wall of the intestine. Bacteria invades the intestine wall and can ultimately destroy it. As a result, the infant may develop a serious infection which could lead to death.
Intraventricular hemorrhage affects the brain. It involves bleeding in the ventricles of the brain.
Bronchopulmonary dysplasia is a chronic lung disease that affects premature babies. The lungs are among the last of the organs to fully develop in pregnancy, so this is specifically a risk for babies born prematurely.
Retinopathy of prematurity is an eye condition that can lead to blindness. It is caused by the abnormal growth of blood vessels in the eyes.
This contrasts with previous studies that showed much smaller disparities among black and Hispanic and Caucasian babies.
The study also revealed that Asian babies were at an increased risk of retinopathy of prematurity.
We already know that the United States is trailing other developed countries when it comes to infant mortality and premature delivery rate. This study reiterates the fact that there are racial disparities that are affecting the most vulnerable of our population: Babies.
Read our free white paper: We recently published a white paper discussing the rising infant mortality and premature delivery rates in our state. Please read our white paper: Protecting Ohio's Babies and Mothers: Understanding Premature Delivery Rates and Infant Mortality in Ohio.