That Was Close! – Near-Miss Incident Reporting
Posted in Accident & Injury on February 14, 2014
How many times have you marveled how lucky it was to avoid a close call while on the job? While narrowly escaping a workplace accident may just seem like a fortunate break, it's actually an important opportunity. Taking the time to report a near-miss incident right now can prevent serious injuries in the future.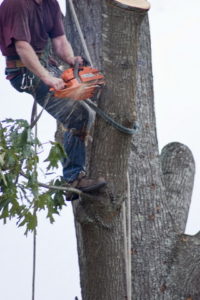 The Occupational Safety & Health Administration (OSHA) defines near misses as "incidents where no property was damaged and no personal injury sustained, but where, given a slight shift in time or position, damage and/or injury easily could have occurred." Near misses also may be referred to as close calls, near accidents, accident precursors, injury-free events and, or near collisions.
Reporting unsafe acts and conditions allow problems to be identified and corrected before an injury occurs. Behaviors or conditions that can cause a near-miss incident:
Failure to maintain or repair equipment

Removal of machine guards

Failure to keep walkways free of slip, trip or fall hazards

Inadequate training or personal protective equipment

Not following procedures or poor procedure enforcement

 
According to the Ohio Bureau of Workers Compensation, for every 15 near-miss incidents, there will be one injury. So, why do many near-accidents go unreported? Employees may resist reporting close calls for a number of reasons, including:
Did you know?
In 2012, the U.S. Bureau of Labor Statistics reported 154 fatal work injuries in Ohio. Of those, 52 resulted from transportation incidents, 35 from contact with objects and equipment, and 32 from falls, slips, and trips. Together these three major categories accounted for more than three-quarters of all workplace fatalities.
Fear of being blamed for mistakes
They don't want to create more work
Nobody cares/Reporting won't change anything
They don't want to be labeled as a troublemaker
Peer pressure not to report
Long, complicated forms to complete

 
Employers can encourage workers to participate in near miss reporting by creating non-punitive policies that reward employees who take the time to report. The process should be clear and simple, with all new employees receiving training as part of their orientation.
Remember, reporting a near-miss incident can help prevent serious injuries. The life you save by speaking up just might be your own.
Source: "The value of near-miss reporting" by Joe Thatcher, Ohio Bureau of Workers' Compensation, 2004.